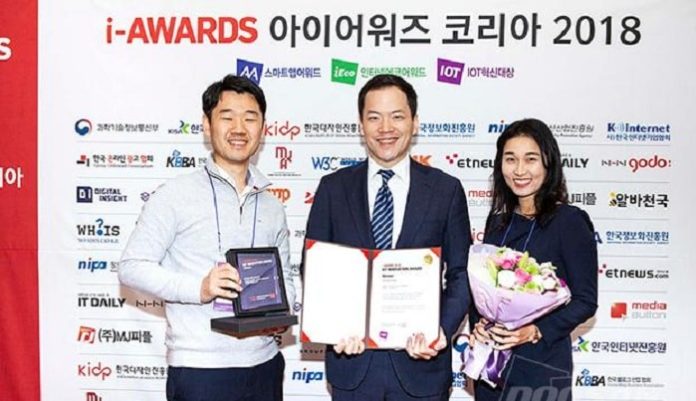 On December 7, it was announced that Doosan Infracore had been awarded the grand prize at the '2018 IOT Innovation Awards' ceremony held in Lotte Hotel in Jamsil, Seoul, one day earlier.
Overseen by KIPFA, the IOT Innovation Awards are given to companies or services that are judged to have had a pioneering effect on IOT innovation and development in various industrial sectors.
Released by Doosan, the telematics solution DoosanConnect™ was considered to have maximized both equipment operational efficiency and user convenience in the construction equipment field, bringing Doosan further praise for its technical prowess.
DoosanConnect™ is a service that uses communication technology to remotely monitor the location information, operational status, and condition of core parts of excavators, wheel loaders, articulated dump trucks, and other types of construction equipment.
"We're happy to have received recognition for the effort we've collectively invested in increasing customer convenience by introducing IOT technology to industrial sites," said an official of Doosan. "Doosan will continue to move forward with the development of new services and solutions based on cutting-edge digital technology in an effort to further increase customer value."
Having launched its telematics service in 2005, Doosan Infracore independently developed DoosanConnect™, which has dramatically improved user convenience, in 2017. The company officially launched the new service in South Korea in April of this year, having already introduced it to China, Europe, the North America and emerging markets. Recently, the DoosanConnect™ mobile app has also been unveiled, offering even more convenience for users.
* The grand prize was awarded to 'Yanolja' in 2017 and to KT the previous year.