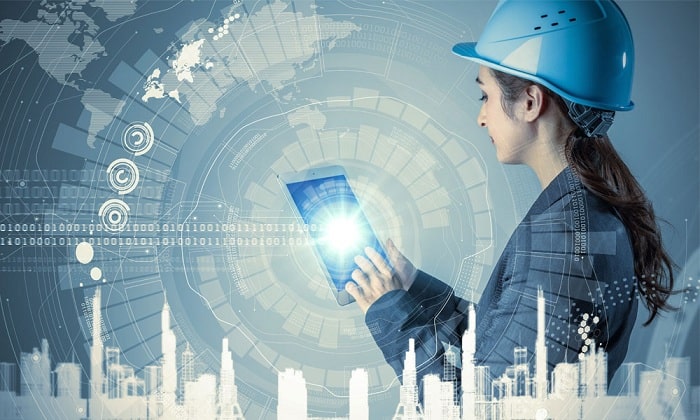 The amount of data being used by the architecture, engineering, and construction (AEC) sector has reportedly increased. From 2017 to 2021, organisations grew their storage at a 31.2% compound annual growth rate (CAGR), according to research by the US software company Egnyte. The pandemic, according to Ronen Vengosh, vice president of AEC and Life Sciences at Egnyte, has caused a sharp rise in digital transformation over the last few years. With the adoption of cutting-edge, data-intensive technologies like drone footage and laser scanning, the AEC sector in particular has seen an explosive surge in the volume of data.
Such quick growth is not without its difficulties. The problem of data sprawl, or the ineffective storage and management of vast amounts of data across several sites, can be challenging for AEC firms.
Vengosh continues, AEC firms rely on massive digital files from numerous sources, and a surge in the usage of specialised apps has led to the frequent transfer of files from one area to another. Data sprawl can soon become a problem for businesses. Data sprawl can increase the likelihood of errors on a project, which would need more reworking, more wasted time, and more money.
According to Vengosh, AEC companies must find better ways to organise and utilise data without interfering with productivity or project success. Organizations should strive to create a data management strategy that is in line with corporate goals while also putting systems and procedures in place to safeguard data and adhere to industry and governmental standards.
As per Vengosh, it's critical for IT organisations to recognise the importance of policy-based automation for an effective data management and governance plan because manual methods are inadequate to handle the present data quantities.
According to Vengosh, the expansion in the volume of data has provided a multitude of opportunities for AEC enterprises. But it also led to other accessibility and organisational issues, which can lead to lost time, labour, delays, and repeat work. AEC companies can make sure their data is handled efficiently and safely by utilising the right technologies.