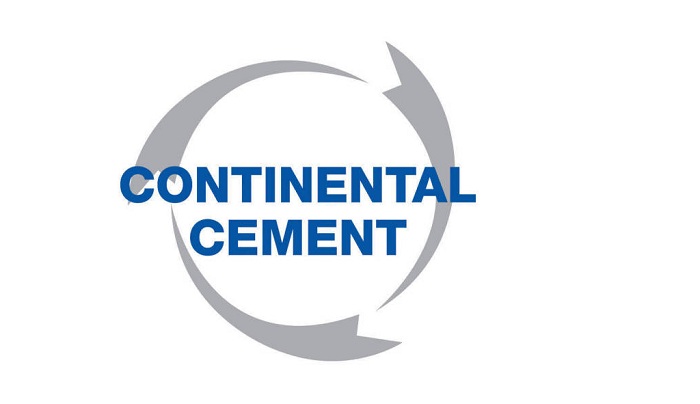 Continental Cement Company, a subsidiary of Summit Materials, Inc. joined an ambitious journey to achieving carbon neutrality across the cement and concrete value chain by signing onto the Portland Cement Association's ("PCA") Roadmap to Carbon Neutrality. In collaboration with PCA's other member companies and experts, the Roadmap demonstrates how the U.S. cement and concrete industry can collectively address climate change, decrease greenhouse gases and eliminate barriers that are restricting environmental progress. Given the significant role of cement in society and anticipated infrastructure development, it is critical that the industry comes together and acts now to create sustainable building solutions in the decades to come.
"We are excited to support the PCA by signing the association's Roadmap to Carbon Neutrality," commented Tom Beck, Continental Cement Company President. "As a member of the Summit Materials family of companies, a key focus of our sustainability strategy is to reduce our CO2 emissions, particularly at our cement plants. This Roadmap will help us and member companies find innovative solutions so that we can continue to support our communities through infrastructure while reducing our carbon footprint."
The Roadmap focuses on a comprehensive range of reduction strategies for stakeholders to adopt across all phases of the material's life cycle, such as reducing CO2 from the manufacturing process, decreasing combustion emissions by changing fuel sources and shifting toward increased use of renewable electricity.
Many of the solutions included in the PCA Roadmap are products, technologies and approaches that exist today – and by bringing together a variety of collaborators, PCA intends to ensure the adoption of these solutions on a broad scale. This will accomplish near-term benefits while constantly striving toward the long-term success of reaching carbon neutrality.
Continental Cement is an established industry leader in the use of alternative fuels, deriving an average of 40-45% of the Company's total fuel usage from alternative fuels (based on 2019 usage). The Company's Hannibal Cement Plant co-processes both liquid and solid hazardous waste as a fuel source, while its Davenport Cement Plant uses non-hazardous alternative fuels from surrounding industrial facilities. Continental Cement's subsidiary, Green America Recycling, is a crucial component for sourcing, securing, and implementing the Company's alternative fuel strategy. As such, Green America is in the process of expanding its Hannibal facility.
In addition to using alternative fuels in cement production, Continental Cement Company is working with customers and specifiers to commercialize Portland Limestone Cement ("PLC") in all of its markets. PLC reduces concrete embodied carbon by approximately 10% while delivering resilient and durable infrastructure to our communities.
Industry experts, researchers, policymakers and companies along the value chain are imperative to realize the multitude of solutions that must be developed across policies and regulations, technology, innovation and demand generation – creating both near-and long-term CO2 reduction opportunities and constantly striving toward carbon neutrality.
Cement and concrete companies worldwide have committed to achieve carbon neutrality across the value chain by 2050. Addressing climate change is a global task, and the PCA Roadmap presents a plan tailored to the U.S. cement and concrete industry. PCA is aligned with the Global Cement and Concrete Association's Roadmap.
About Continental Cement Company
Continental Cement Company is a leading provider of cement based in Chesterfield, MO with plants in Hannibal, MO and Davenport, IA and 9 distribution terminals along the Mississippi River between Minneapolis, MN and New Orleans, LA. Continental Cement has built its business on consistent quality, superior service, and delivering a great experience since they began producing cement at their Hannibal location in 1903. The Company provides high quality cement for projects along the Mississippi corridor and is a subsidiary of Summit Materials, Inc.
About Summit Materials
Summit Materials is a leading vertically integrated materials-based company that supplies aggregates, cement, ready-mix concrete and asphalt in the United States and British Columbia, Canada. Summit is a geographically diverse, materials-based business of scale that offers customers a single-source provider of construction materials and related downstream products in the public infrastructure, residential and nonresidential end markets. Summit has a strong track record of successful acquisitions since its founding and continues to pursue growth opportunities in new and existing markets.
About The Portland Cement Association (PCA)
Founded in 1916, PCA is the premier policy, research, education, and market intelligence organization serving America's cement manufacturers. PCA members represent the majority of U.S. cement production capacity, having facilities across the country. The association promotes safety, sustainability, and innovation in all aspects of construction, fosters continuous improvement in cement manufacturing and distribution, promoting economic growth and sound infrastructure investment.