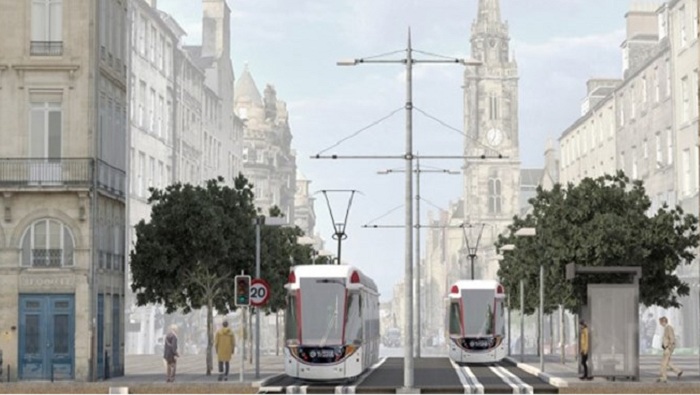 The Edinburgh City Council, UK, has signed off a programme to commence construction on £207.3m ($255m) Edinburgh Tram York Place to Newhaven project in November 2019.
A joint venture between Farrans and Spanish firm Sacyr and its subsidiary Neopul serves as the infrastructure and systems contractor for the Edinburgh Tram York Place to Newhaven project.
The joint venture will be responsible for the design and construction, systems integration, testing and commissioning of the Edinburgh Tram York Place to Newhaven project.
Work involves designing and construction of the new route from York Place to Newhaven.
The 4.7km line will extend the tram line to the north of the city, which currently connects the airport with Haymarket Station and Princes Street in the City Centre.
Morrison Utility Services will serve as the enabling swept path contractor for the project, while enabling works will get underway on Leith Walk in November 2019.
Main construction on the project is scheduled to commence in 2020.
City of Edinburgh Council transport and environment convener Lesley Macinnes said: "Now that we've finalised the plans, we're pressing ahead with getting everything ready to begin the first phase of work in Constitution Street alongside enabling works on Leith Walk."
The first phase of work to take trams to Newhaven will commence on Constitution Street in mid-November 2019.
City of Edinburgh Council depute council leader Cammy Day said: "We'll be keeping residents and businesses in the loop at every stage of construction, with information provided to those in Constitution Street in the next few weeks on arrangements for waste, buses, loading and parking provision. Full details of a £2.4m Support for Business package will be communicated early in the New Year.
"Taking trams to Newhaven is going to be transformative for Leith, north Edinburgh and the whole of our fast-growing city, opening up new economic, social, housing and development opportunities and connecting thousands more people sustainably to major centres of employment, without putting pressure on existing Council budgets."
The project will connect the communities of Leith and Newhaven to the current end of the Edinburgh tram line at York Place. It is scheduled for completion in early 2023.