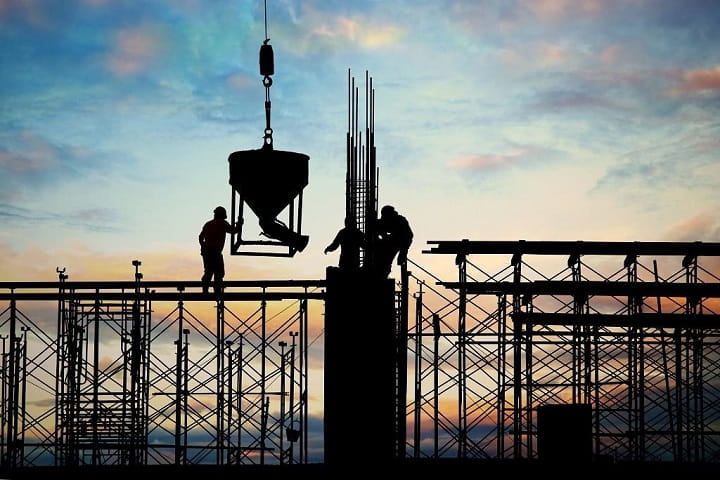 The construction industry has enormously helped the global economic recovery. Today, many individuals have turned their eyes to supplying for construction companies or doing their own business related to construction or renovation, from manufacturing aluminum to installing heavy-duty general access doors.
This article will show you business ideas that relate to construction, renovation, manufacturing, and installation.
Basement Remodeling Services
Considering this business if you are seeking part-time employment in the construction industry is a good idea. In the basement remodeling service business, you will target a specific niche audience with particular services.
Retailing of Construction Materials
With the building industry, this is one of the most profitable retail enterprises to be involved. Most of the time, you will be able to offer various types of building supplies from your stores like cement, TMT bar, stone chips, nails, wires, cement blocks, hollow bricks, and other materials. However, you must choose the products following the needs of the local market.
Custom Cabinet Making
The bottom line is that your cabinet-making firm has the potential to generate a substantial amount of revenue. It is no longer solely wood that clients desire for their cabinets; instead, they prefer various other sorts of materials. Wood cabinets, on the other hand, are still in high demand. 
Manufacturing of Cement Blocks
Two different types of cement blocks are manufactured and sold. One of them is a solid block, while the other is a hollow one. Cement blocks, in general, are the essential building materials in the construction sector used as walls, floors, pavements, and other surfaces.
Cleaning Services 
All construction work results in a large amount of dust and debris that requires cleaning after completing a project. As a result, individuals opt for professional cleaning services with specialized knowledge in cleaning up after themselves. The firm necessitates a modest initial capital outlay for the acquisition of equipment and labor.
Handyman
If you're looking to establish a service-based business endeavor, you might want to explore starting a handyman service enterprise. Practically speaking, there are many specialty segments that you can target. You might also consider becoming a franchise partner with a well-known company to get your business off the ground. Nowadays, the handyman profession is gaining enormous popularity all around the world.
Painting Services 
If you enjoy painting walls, you might want to think about beginning a house painting business of your own. You will be able to serve both home and commercial customers. It is necessary, however, that you have sufficient knowledge and experience in interior and exterior painting.
Manufacturing of Nut Bolts
You have the option of starting the business on a small scale. These are, in fact, industrial fasteners with a wide range of applications in various industries. In general, these things are available in a variety of shapes, patterns, and sizes. The production procedure is straightforward. 
Painting Supply Store
Another potential retail opportunity in the construction industry that you might consider beginning is a construction supply business. Painting stores typically stock exterior and interior paints, oil paints, wall putty, and white cement, among other products. In general, there are two approaches to get your business off the ground. It is possible to work as a single-brand retailer or as a multi-brand shop.
Roofing Contractor
You are getting into the roof installation, maintenance, and repair business with a moderate initial financial investment. The company necessitates the acquisition of specialized skills and competence. Aside from that, it would be best if you created a business plan before launching your venture into the market. In general, any building, regardless of its age, requires regular care and repair. Hence the constant demand for this type of service.
Wallpaper Retailing and Installation
Wallpapers, in general, are more cost-effective alternatives to interior paint than paint—the use of wallpapers to decorate the walls of residential and commercial structures, including offices. There are various ways to start a wallpaper retailing and installation business with a small initial financial commitment.
Welding
Your own welding business is possible, provided you possess the necessary knowledge and abilities. You can also give welding services on a mobile basis if you have the equipment required. Before launching a business, make sure you understand the licensing requirements in your state.
Now that you have an idea of what businesses are clicking in the construction industry, you have taken the first step towards your own business! You can provide services for your neighborhood or invest in manufacturing and selling goods used for construction. Whatever you choose, be sure to do your research!