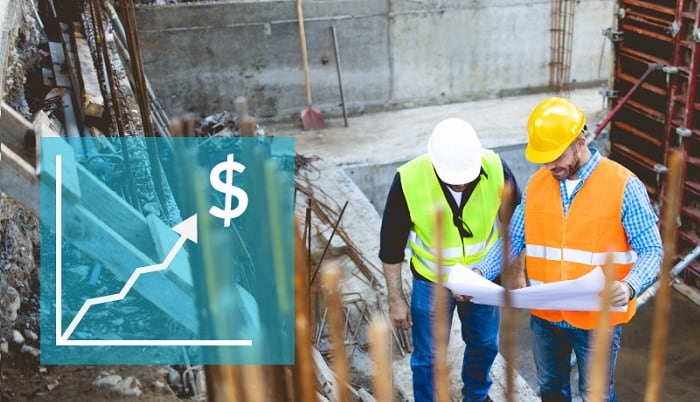 Suppose you want to start a construction company but do not have enough money for capital. In that case, some businesses require less capital and still generate a good amount of money with the right attitude and hard work. You can start many businesses by supplying or installing security roof hatches, cleaning after construction projects, and supplying raw materials to the developers for their projects.
This article contains small business ideas that you can pursue and won't require a considerable capital investment.
Manufacturing of Blocks and Bricks 
The construction industry consumes more blocks and bricks than anyone else. If you are searching for a start-up business with low capital and requires no technology, starting a brick-and-block manufacturing business would be the best idea given the vast market you have to sell your products. You must also make sure that you market your product to significant clients in the industry to make sure you will have constant orders and have more income to grow your business. 
Roofing Materials Manufacturing Business
You can't say your building is complete without a good roof. This construction-related business is capital-intensive. So, you might consider conducting market surveys and feasibility studies around your area before investing in this. However, if you have, your business will run as expected you will have a massive return on investment in no time.
Offer Bricklayer Services 
Here is another way to generate income from the construction industry for aspiring business people by offering bricklayer services. As a bricklayer contractor, you have to market your services to the developers in the construction industry. You must go to construction sites and market your business to the developers. However, before that happens, you should undergo training.
Supply of Gravels and Sharp Sands 
This type of business will not require you to undergo training or develop technical skills. If you plan to become a gravel and sharp sand supplier, your business will be profitable since the construction work can't run without sand and gravel. You will need trucks and the required permits to transport gravel and sand to get this business started.
Manufacturing of Marbles and Tiles 
If you have been going around thinking about running a business under the construction industry/ here is another capital-intensive business, manufacturing tiles and marbles. Today, houses are always built with tile or marbles flooring, proving that the demand for the material is high and has a considerable market. Even though it is a capital-intensive business, it will surely break even if you market your products correctly. Consider selling your tiles in bulk to developers and the international market in your country. 
Selling Construction Equipment 
One of the great businesses an entrepreneur who is entering the construction business is selling construction equipment such as concrete mixers, PPE's, shovels, hammers, safety equipment, and logistics. You will not need any technical skills in getting this business started. What you will need is capital and a store to display the services and equipment you're selling.
Lawn Care Services
An easy-to-start business that is related to the construction industry is offering lawn care services. The lawn care business makes a lot of money in the early stages without working hard. However, suppose you want to maintain high profits for your business. In that case, you must have creativity, and you should be ready to go above and beyond to convince your clients that you can deliver a superb job leaving them with contentment. With that, she can tell her friends and family about your services expanding your market big time.
Landscaping Services 
The landscaping business is another thriving and profitable construction-related business that is easy to start. People in business who are serious about making money should turn their heads to this kind of service. Landscaping is about the art of planning, designing, preserving, and rehabilitating the land. Working hard and being innovative will make you earn tons of cash with this business since almost everyone wants a good-looking garden.
Plumbing Services 
There is a scarcity of plumbing today, so if you're looking for a business related to construction, you should learn about plumbing services. However, for this business, it's either you train yourself to become a plumber or hire some plumbers and build a consultancy for plumbing issues. With that said, this type of business cant run alone. You must have at least two to three employees with you.
Any of these business ideas do not require a lot of money to start up. All you need is time, dedication, and hard work to get the business running and earning the way you envisioned it to be. Get started today!