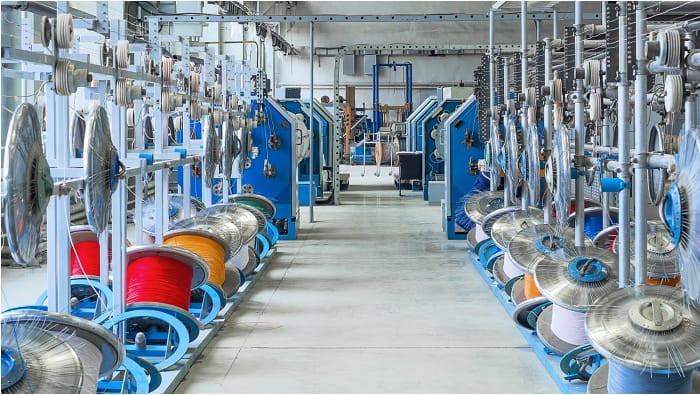 Is BASEC only required to export to the United Kingdom?
It is common knowledge that cable manufacturers around the world seek BASEC product approvals in order to export their products into the UK market. However, access to the UK market is not the only benefit that is received from undertaking BASEC certification for products and systems. Many parts of the world demand BASEC testing and certification as a specified product requirement, as a mark of quality, regardless of which end user market the product will be used.
As an independent notified certification body BASEC serves the worldwide cable industry. BASEC's name is synonymous with quality and safety; and is fully UK accredited.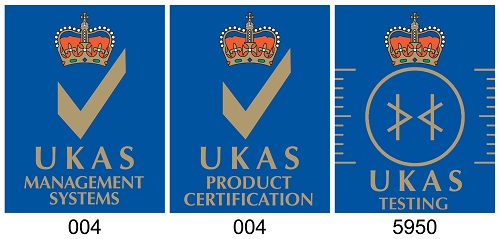 Integrated management systems
Systems approvals can be obtained from BASEC as an additional service to cable-specific product approval. This is a valuable advantage as manufacturers can gain their full certification requirements from one body rather than having to go to many different providers. BASEC offers systems approvals for quality management systems through ISO 9001, environmental systems through ISO 14001 and health and safety systems through ISO 45001. As well as the product certification requirements PCR systems approvals which is BASEC's very own enhanced auditing programme.
As BASEC has over 45 years' experience in cable industry, the company is recognised within industry as a leading body who can audit and validate your systems to the highest levels of quality, and not only meet standard requirements but also by considering and applying best practices from across the industry.

Manufacturers can transfer existing management systems approvals to BASEC, this means that audits can be merged into one and carried out alongside product approvals. Saving time, money and the resources required to support auditors, when directly compared with 4 separate audits for each system and at least 1 product approval.
Cable product certification
With BASEC, you can guarantee that product approvals, also known as certifications, are awarded through rigorous procedures and a robust three-year certification programme. Certification is not just a single initial type test delivered to meet the local, specified or latest international standard, the process involves an in-depth review of your operations and manufacturing processes. Product certification includes the following services:
1. Continuous surveillance audits
As part of the Product Certification Requirement (PCR), BASEC delivers several audits a year for the applied system, including at the organisations head office and at their relevant factories in order to assess, review and match processes and production methods. These audits are spread multiple times in the year and every year as part of the three-year certification programme. Some of these audits will be planned in advance, where others will be unannounced, meaning that the BASEC auditor will make a surprise audit visit. This allows BASEC to monitor objectively how the organisation's systems are running and if it is complying to the standards and BASEC PCR. BASEC will report how systems are working during planned and unplanned audit scenarios, a minor comment or even an opportunity for improvement will be provided. Giving the manufacturer the chance to review and revise their processes in order to increase the quality of their systems, to in turn work towards improving the quality of the cable product.
2. Continuous samples testing
As a mandatory requirement for BASEC PCR, many samples must be collected and tested for each product family throughout the year. This regular testing of the product allows BASEC to continuously monitor and verify the product quality and ensure that the cable quality is always maintained as per the latest, updated international standards required.
The greatest benefit of regular auditing, through a rigorous certification programme, means that the organisation can have their operations looked at in detail including factory operations and the processes and production methods they follow. Regular audits sit very closely with continuous sampling of cable. Cable samples from each audit are sent to the BASEC laboratory for comprehensive testing, to include electrical, mechanical, material, chemical and fire performance. As the samples are taken randomly throughout each year, the first knowledge of any failures can be picked up during the testing. Often changes to a process may cause variations to the test results, and in fact any change in the manufacturing or materials and component supply chain could impact the quality and compliance of a product.
Through both regular auditing and sample testing, it is clear, that the main factor which differentiates BASEC and places BASEC as a leading certification provider above other certification bodies is consistency, through:
Helping manufacturers to maintain the quality of the approved cable products, and
Setting the required benchmark of product safety and compliance
BASEC supports you, to ensure the highest levels of safety in your electrical system which is where the real value lies in achieving BASEC products and systems approvals.
Does BASEC only qualify cables to British standards?
BASEC is an independent accredited certification body for the worldwide cable industry therefore they do not only provide approvals to British standards. BASEC tests and certifies any cable according to British standards ''BS'', European standards ''EN'' and International standards ''IEC''.
BASEC has a very modern, state-of-the-art laboratory facility used to deliver all cable testing in accordance with many standards from anywhere in the world, and not limited to just the BS, EN or IEC standards. BASEC has approved many cables for manufacturers around the world according to these European standards ''EN'' and International standards '"IEC'' in addition British standards ''BS'' – all product and systems approvals can be viewed on www.basec.org.uk/search.
Does BASEC qualify LV cables only?
BASEC is not limited to providing product approvals of low voltage (LV) cables only. BASEC can test and certify medium (MV) and high voltage (HV) cables, in addition to the most commonly associated capability of testing for low voltage cable products only.
With a track record of approving many medium voltage cables by witness testing or within the UK facility, BASEC has experience of working with products from a range of voltages, constructions and design standards for several cables manufactures around the world.
BASEC is the preferred testing and certification provider to many – watch the new video here.