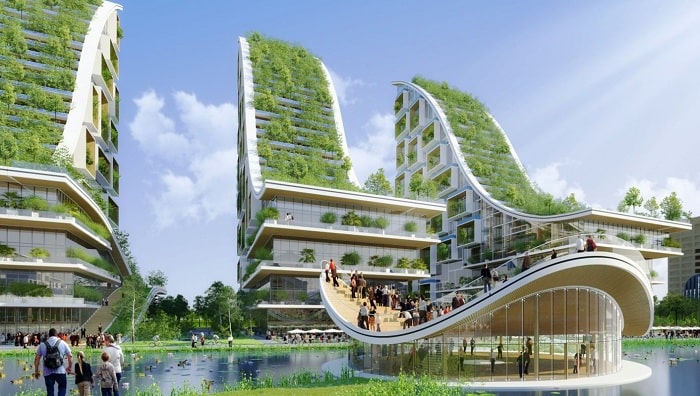 The negotiations on the EU's revised regulation concerning construction products are coming to a close after many months of fighting between industry groups as well as green advocates.
The 2011 regulation looks to standardise construction products in the EU so as to promote innovation in a sector that is often perceived as conservative. That said, instead of pushing for intra-EU trade, the policymakers have consented that the EU rules governing construction products have turned into a bloated mess that are not working the way they should.
When the European Commission went ahead with its proposal that talked about reforming the regulation in 2022, it described the present policy framework as not performing to its potential.
The European Parliament as well as the EU member states are now discussing their positions on the regulation before entering the final trilogue discussions, probably before autumn. It is well to be noted that the commission's proposed reform looks to create an original EU-wide single market when it comes to construction products and also make the implementation seamless for the EU nations that are currently facing a challenge due to the overly complex nature of the regulation. Most of all, the European Commission hopes that the new policy framework will help the sector achieve the EU's objectives on climate change, which would include its flagship renovation wave programme that is aimed at renovating buildings in Europe so that they go on to consume lesser energy and at the same time emit less CO2.
Construction products happen to be big business, and their manufacturing comprises 50% of the total material consumption across the EU. They happen to be at the heart of the EU construction industry ecosystem, which is worth around 1 trillion euros. However, construction products are far from sustainable, and the commission is looking to make them more repairable, durable, recyclable, and, of course, easier to manufacture again.
In order to do this, Brussels is plans to extend the EU's present Ecodesign rules to construction products, setting a building benchmark for circularity to take place and also reducing the entire environmental as well as climate footprint. Frans Timmermans, the EU Green Deal chief in 2022, said that they were wanting sustainable products to become the norm when it comes to the European market.
However, the commission's approach has not earned any popularity with the industry, which wants the construction products to be excluded from the Ecodesign rules of the EU and assessed on a case-by-case basis.