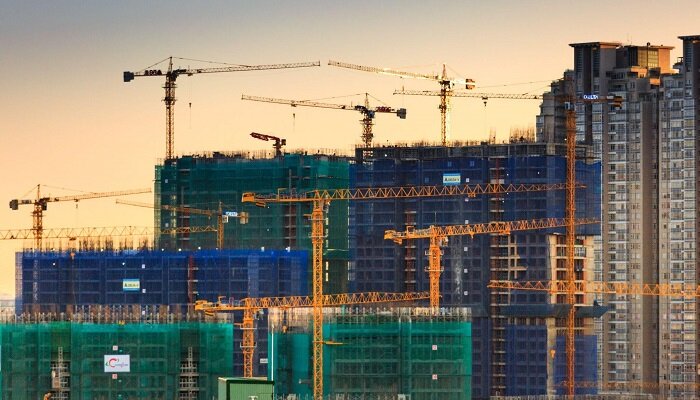 The German construction sector's outlook is not that optimistic at present. The aftereffects of the pandemic, combined with material shortages and increased prices of building materials and energy, have all had a detrimental effect.
According to survey by the German Economic Institute, it is expected that more than half of the construction companies in Germany are anticipating a decline in their output in 2023, while only 15% are of the opinion that their businesses are going to expand. The survey of almost 2500 companies highlighted that almost a third of them expect to stagnate, and the remaining quarter believe that their businesses are going to grow.
The survey states that industry professionals are cautious about the future, and that is for a good reason. The worldwide pandemic and the Ukraine war were not predicted, and the challenges that they have brought along have indeed been alarming, thereby affecting the sector.
Challenges are there to be addressed; however, the VDMA, trade association has gone on to say that the German construction equipment sector did grow by 3% last year. At a recently held meeting in Frankfurt, the organisation, which goes on to represent almost 3500 mechanical and plant engineering companies, said that, in nominal terms, the sector has indeed reached a new high in 2022.
Manufacturers have been reporting full order books and are anticipating operating at full capacity by the middle of this year, to say the least. The warning from the meeting was that higher interest rates were indeed putting pressure on the residential construction sector, which had led to a negative trend.
That said, from a global scenario, construction equipment sales fell by 4% in 2022, and as per VDMA, this negative outcome was entirely because of China, thereby indicating that the housing crisis, besides COVID's zero tolerance policies, had gone on to cause the largest market in the world to dip by more than 40%. 
In a bid to bail out the housing shortage across Germany, the federal government is looking to build 400,000 apartments in a year, although many industry groups predict this to be an unrealistic target for 2023. The HDB suggests 25000 apartments, which happens to be a long way away from the federal government's plans as promised by Klara Geywitz, Germany's Building Minister.