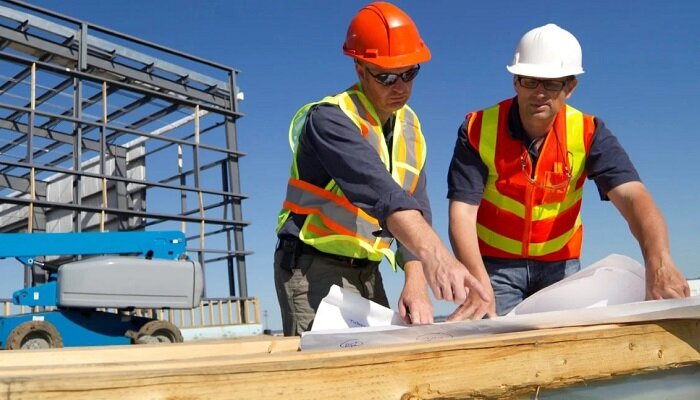 A recent insight from Procore unveils that 90% of construction firms in Canada hold a positive outlook on industry conditions in the upcoming year. In collaboration with Censuswide, Procore engaged 502 stakeholders in the Canadian construction sector, including owners, general contractors, and subcontractors, for its industry benchmark report titled "How We Build Now: Technology and Industry Trends Shaping Canadian Construction in 2023." The comprehensive report delves into the industry's sentiment, digital advancement, technology adoption, challenges, and opportunities.
Nolan Frazier, Procore's Regional Sales Director for Canada, remarked on the encouraging trend, stating, "We are encouraged to see the Canadian construction industry's leaders express optimism as they look to consolidate and build on post-pandemic progress." The survey highlights that 44% of respondents are "very confident" about the industry's conditions over the next year. Notably, 71% of construction companies anticipate an increase in project count or value within the same timeframe.
A notable finding centers around the residential construction sector. Among these firms, 43% expect to build more housing units in 2023 compared to the previous year. In Ontario, this sentiment is even more pronounced, with 60% of surveyed companies projecting increased housing construction. However, a contrasting picture emerges in British Columbia and Alberta, where 51% and 55% of respondents, respectively, in the residential sector anticipate a decrease in housing unit construction.
Persistent labor shortages and supply chain disruptions emerge as primary concerns in Canada's construction landscape. The report underscores that almost a third of construction companies had to forego new projects in the past six months due to inadequate labor availability. Additionally, 32% express apprehension regarding the impending retirement of experienced staff members. Despite these challenges, 80% of companies remain optimistic about having sufficient personnel and skills to meet organizational needs over the next year.
The impact of supply chain issues is experienced diversely across Canada. Respondents from Quebec report the highest impact, with 41% citing significant delays caused by supply chain disruptions. This figure stands at 35% in Ontario and 25% in British Columbia.
Recognizing the necessity for digital transformation to alleviate labor shortages, 22% of construction businesses view themselves as digital-first, while 51% are actively embracing digital formats and workflows. These changes are aimed at enhancing resource efficiency and reducing rework, which currently consumes 27% of project time, as per the survey.
The report also underscores the need for improved data utilization. While 41% of respondents believe better access to real-time and historical project performance data would lead to enhanced decision-making, nearly 20% admit to not utilizing available data for business outcomes. Despite this, about half of the respondents acknowledge the importance of collaboration among stakeholders and the ongoing digital transformation journey.
Regarding emerging technologies, respondents prioritize construction management platforms, clean technologies, and next-generation Building Information Modeling (BIM) as catalysts for change in the coming three years. Over 50% of surveyed companies plan to adopt a construction management platform in the next year, while 62% are either considering or already implementing clean-tech solutions. Environmental consciousness is also on the rise, with 50% focusing on strategies like prefabrication and improved material selection to reduce project carbon footprints. Additionally, 40% are tracking or intend to start tracking carbon emissions in their construction projects within the next 12 months.