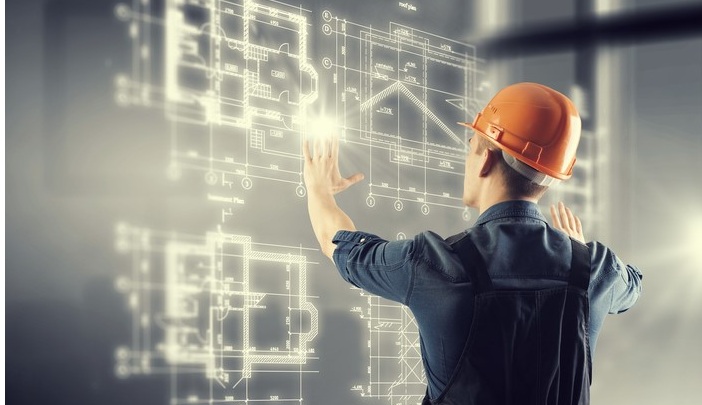 Technology advancements are hastening the introduction of a comprehensive digital transformation in the building industry. The use of technology is causing a revolution in this industry, as evidenced by the countless examples available today.
Technology has drastically changed the construction industry by eliminating inefficiencies and low productivity that have existed for a long time.
This article will show you revolutionary ideas that have shaped the construction industry today.
Computer-Aided Designs
During the height of the Middle Ages, architects, drafting technicians, master stonemasons, and builders worked together to develop some of the most magnificent structures on the planet, employing design and construction methods that were revolutionary for their time.
The majority of these techniques stayed substantially unmodified for several centuries. However, it was not until the latter half of the twentieth century that computer-aided design became widely available, permanently altering the building industry — for the first time, disagreements during the design process were made evident.
In the past, the use of two-dimensional plans and section drawings caused problems for architects and builders dealing with different systems, electrical conduits, and high-voltage alternating current ducting, all of which were fighting for the same physical area at the time.
Building Information Management
Building Information Management has proven remarkably adaptable, allowing architects, engineers, contractors, and subcontractors to collaborate on the more refined design and construction details while using the same database and computer model.
Building information modeling entails all project stakeholders working collaboratively on a detailed 3D model of a building that includes all functional systems, such as HVAC, electrical installations, general-purpose watertight, and airtight access doors.
Because BIM is a collaborative process from start to finish, it enables all stakeholders involved in a project to see and analyze design decisions and identify and correct interferences and other issues before any work is done on-site or in the field.
Pre-Fabrication
It can be challenging to assemble huge sophisticated components piece by piece on-site, especially when they get exposed to the elements. Off-site fabrication has become increasingly popular, which has significantly improved the efficiency of this procedure.
When building an oversized heat exchanger in a vendor's shop, not only will it be delivered and installed, but it will also benefit from better control of components and material inventories, greater efficiency, as well as increased productivity. The rate of return on investment rises while wasting and decreases efficiency.
Modular Construction 
The emergence of modular construction has enabled the fabrication of individual components such as those stated above and entire buildings on a production line.
Even though modules are produced from the same materials and to the exact specifications as on-site construction, they cause significantly less environmental impact. Components are delivered to the job site as and when they are required.
Mobile Devices
The construction business has been revolutionized in several ways by mobile technologies. One of the most significant benefits for MEP contractors is the improvement in project management. Everyone involved may collaborate using smartphones and tablets to access the same unified information sources, ensuring that no one is left out, no matter where they are.
Mobile devices have also made it possible to perform real-time analytics in the construction industry. Instead of needing to write a report at the end of the day, supervisors may now keep track of performance, conditions, and costs throughout the day utilizing reporting tools. Project managers can use mobile business information to foresee the need for corrections, allowing them to take immediate action to maintain things on schedule and budget. As a result of reporting apps, all parties have access to analytic insights, whether on-site or in the office.
Robotic Total Stations
In the traditional method of laying out building services on a construction site, a team of workers uses architectural drawings, a tape measure, a spirit level, and theodolites to locate attachment locations for items such as cable trays and pipework.
This approach, on the other hand, does not perform well with increasingly complex structures. It is time-consuming and labor-intensive and has a large margin for error, resulting in significant consequences, like confrontations with other construction services and prefabricated systems that do not fit properly, resulting in the waste of time, money, and resources, among other things.
Self-Healing Concrete
Even while concrete is omnipresent in buildings, it also brings a slew of issues that needs attention. For the most part, it is prone to cracking, which is mainly caused by exposure to chemicals and water. That's terrible news because fractures spread, and as they grow, they enable more water to seep into the concrete, where it begins to erode the reinforced steel reinforcement. A solution, on the other hand, is in the works.
Although technology is still in the early stages, self-healing concrete containing bacteria and microcapsules in the mix is on the horizon and will revolutionize construction. These clever supplementary elements germinate when water seeps into the structure and produces limestone, plugging the space before steel reinforcements can be corrosion.
These technological and construction advancements have dramatically improved the efficiency of how the construction industry runs, especially during the height of the global pandemic. Now that you're up to date with these advancements be sure to apply them to your next construction project!