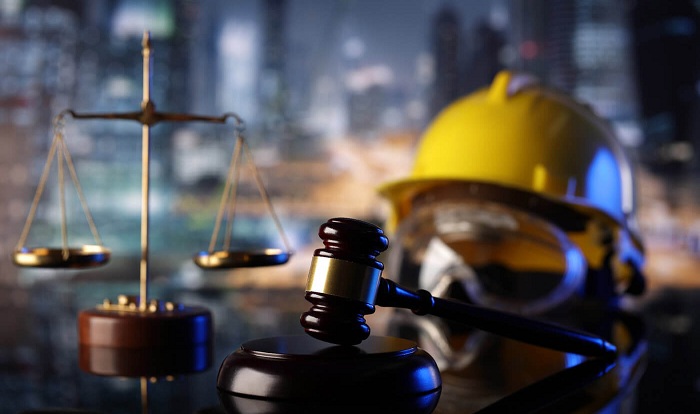 The pandemic has transformed our understanding about the key role played by ventilation in reducing the transmission of all harmful airborne contaminants and should have a profound impact on the way we design and manage indoor spaces from now on, says Nathan Wood, chair of the Building Engineering Services Association (BESA) Health & Wellbeing in Buildings Group
Vaccines have raised hopes of an imminent victory over the Covid-19 virus, but for long-term protection of building occupants a vast body of knowledge we have built up from around the world promises a much healthier future.
At the start of the pandemic, the main focus was on avoiding contact with contaminated surfaces leading to a national handwashing campaign. Soon afterwards, health officials advised that droplets produced by coughs and sneezes were a major hazard and this led to the 2m rule for social distancing and, eventually, the need for face coverings.
However, scientists worldwide now believe the third transmission route, via tiny airborne aerosols that were identified much later, is actually the most likely way to contract the disease. The World Health Organisation (WHO) took some time to recognise this threat, but by Christmas inhalation of aerosols was being accepted by several international health bodies as the main driving force behind the surging new wave of infections.
According to the Centers for Disease Control & Prevention (CDC) – part of the US Department of Health – handwashing, social distancing and mask wearing were no longer enough to protect people and adequate ventilation of indoor spaces should be prioritised.
Suspended
"There is growing evidence that droplets and airborne particles can remain suspended in the air, be breathed in by others and travel distances beyond six feet (for example, during choir practice, in restaurants or in fitness classes)," according to the latest CDC advice. "In general, indoor environments without good ventilation increase this risk."
The Covid Airborne Transmission Estimator tool, which was developed by a group of scientists led by the University of Colorado's Professor José Luis Jiménez, has been used to model a number of so-called "super-spreader" events in bars and restaurants, including one in a club in Cordoba where 73 people tested positive after a night out. This revealed that masks alone will not prevent infection if the exposure is prolonged but the risk of infection drops to below one when the group uses face masks, shortens the length of the gathering by half and ventilates the space.
The threat in schools seems to be statistically less significant but because teachers must raise their voices to be heard, they can be very efficient spreaders of aerosols. As a result, many countries are calling for improved ventilation in classrooms but in practice, that largely means nothing more than opening windows – even though that does not guarantee air transfer in or out of a building.
This growing body of scientific information reinforces the need for mechanical ventilation, quality filtration and indoor air quality (IAQ) monitors to give people more control over their indoor environment. The now widely publicised case study of a choir practice in Washington state early in the pandemic starkly illustrates this point.
Only 61 of the 120 members of the choir attended the rehearsal and efforts were made to maintain a safe distance and hygiene measures. However, they did not wear masks and there was no ventilation. As a result, a single infected person passed the virus on to 53 people, two of whom died, including some who were 14m apart.
Analysis of this event showed that if masks had been worn, the risk would have been halved and only around 44% of those present would have been affected as opposed to 87%. However, if the rehearsal had been held in a space with better ventilation, just two singers would have become infected.
The scientific evidence proves that face coverings play the important role of slowing down airborne particles, so they do not spread so far, but they do not eliminate the threat. Reducing the exposure time also makes sense, but if you monitor the IAQ, filter the incoming air and ventilate then the likelihood of infection falls dramatically. Add in-room clean air technology and you can reduce the risk even further.
While the world's attention has been focused on this issue, here in the UK we received a further stark reminder of why our efforts in this area are so important – beyond the need for a short-term strategy to combat Covid-19.
Ella's Law
Late last year, Ella Kissi-Debrah became the first person in the world to have air pollution officially listed as a cause of death following a landmark ruling by the coroner presiding over a second inquest into her case.
He ruled that air pollution "made a material contribution" to the nine-year-old's death in 2013 following a series of severe asthma attacks; and that the family were not properly informed about the dangers of air quality near their home and Ella's school in south-east London. Coroner Philip Barlow said Ella had been exposed to "excessive" levels of air pollution and that levels of nitrogen dioxide (NO2) near her home exceeded WHO guidelines.
By making a direct link between air quality and a child's death, the coroner effectively ruled that the government had failed in its duty to protect Ella from unlawful levels of pollution – and opened the door for many more similar rulings. It has also kickstarted a campaign to create "Ella's Law" that would replace outdated clean air legislation, including the need for more focus on IAQ.
Ella's mother Rosamund, who led a seven-year campaign to get this ruling for her daughter, has called on all building professionals to work for the protection of children through improved indoor air quality (IAQ).
In her role as honorary president of the BESA Health & Wellbeing in Buildings group, she has highlighted research carried out by Professor Stephen Holgate at Southampton University. This showed that IAQ can often be 13 times worse than outside air but can be controlled through a combination of improved building systems and occupant behaviour. She also noted that 80% of people spend an average of 90% of their lives indoors.
Building services engineers now have a huge opportunity and an even bigger responsibility to deliver on our promises to improve air filtration, ventilation and air quality monitoring so buildings can act as safe havens while the longer-term project to clean up external air continues.