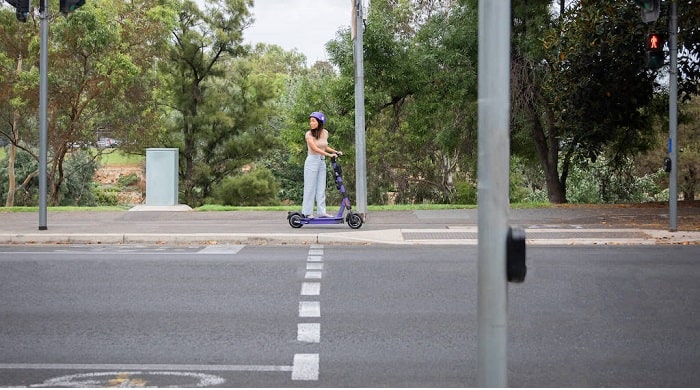 Australia and New Zealand's largest shared micromobility company Beam has begun integration of its path detection technology, Pedestrian Shield, onto a number of its Auckland e-scooter fleet.
An initial 200 e-scooters will be fitted with the technology, powered by Drover AI's PathPilot product.
The AI-powered technology can detect whether an e-scooter is travelling on a road, footpath or bicycle lane, allowing for customised education and enforcement to riders, and assisting policy-makers in their urban planning.
In the initial phase of integration, the units will detect surface areas as riders travel, learning Auckland's specific road, bike path and footpaths.
The units will adapt their knowledge of the city as riders ride around Auckland.
Riders will hear a range of audible sounds on e-scooters with Pedestrian Shield integrated which change as the e-scooter travels between road, bike path and footpath, indicating to the rider that the e-scooter has identified the surface area they are riding on.
In the second phase of integration scheduled for later this year, the e-scooters integrated with Pedestrian Shield will eventually have the capability to cap riders at different maximum speeds depending on surface area.
For example, a rider will be allowed higher maximum speeds when riding on a bike path or road than on the footpath.