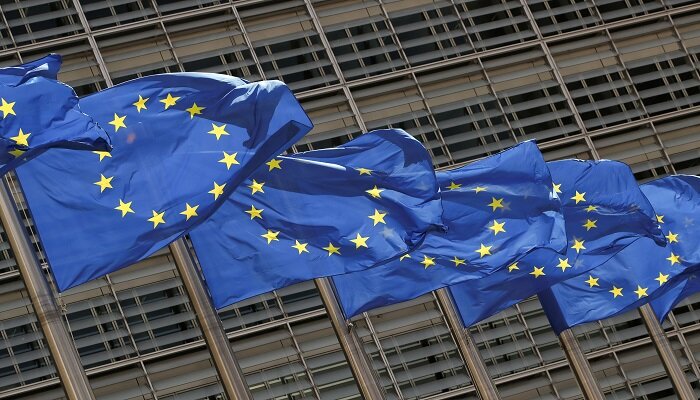 A proposal introducing new specifications for the energy performance of buildings was generally accepted by EU energy ministers. The amended directive's primary goals are for all new construction to be zero-emission by 2030 and for all existing structures to be converted to zero-emission status by 2050.
The building sector is essential for attaining the EU's energy and climate goals for 2030 and 2050, according to Jozef Skela, the Czech Republic's minister of industry and trade. More importantly, the agreement states that it will enable people to save a significant amount of energy. Better and more.
This will raise living standards for residents while lowering energy costs and reducing energy poverty.
The updated EPBD is a component of the "Fit for 55" package of policies, which intends to align EU legislation with the goal of a climate-neutral EU by 2050 and its commitment to cut net greenhouse emissions by at least 55% from 1990 levels by 2030.
Buildings are responsible for 36% of energy-related indirect and direct emissions of greenhouse gases in the EU as well as 40% of energy consumption.
The Council decided about new construction that:
Beginning in 2028, all new structures controlled by public entities would be zero-emission structures.
All new construction would have zero emissions starting in 2030.
There may be exceptions for some structures, such as historical structures, houses of worship, and structures used for defence.
Member states agreed to enact minimum energy performance requirements for existing buildings that would be in line with the maximum amount of energy production that buildings can use per m2 yearly. The goal is to start remodelling projects that will result in the gradual phasing out of the worst-performing structures and continual improvement of the building stock.
Member states agreed to establish maximum energy performance thresholds based on primary energy use for existing non-residential buildings. An initial cut-off would be established below 15% of the lowest-performing non-residential buildings in a member state for primary energy use. Lower than 25% would be the second threshold.
Member nations agreed to reduce the percentage of all non-residential structures to 15% by 2030 and to 25% by 2034.
The thresholds could be differentiated between various building types and would be dependent on the energy use of the nation's building stock as of January 1, 2020.
Member states agreed to establish minimum energy performance requirements for existing residential buildings based on a national trajectory that corresponds with the gradual remodelling of their building stock into a zero-emission building stock by 2050, as stated in their national building renovation plans.
The national trajectory would be a reduction in the typical primary energy use throughout the entire stock of residential buildings from 2025 to 2050, with two control points to track member states' progress. These would guarantee that the overall residential building stock's average main energy use is at least equal to-
By 2033, the D energy performance class level
By 2040, a figure that was decided nationwide and came from a steady decline in the average primary energy use from 2033 to 2050, in line with the conversion of the residential building inventory into a zero-emission building stock.
Member states concurred on the addition of a new category, "A0" for zero-emission structures to the energy performance certifications. In addition, member states will be able to establish a new category, "A+," for structures that, in addition to being zero-emission structures, also provide the energy grid with on-site renewable energy. Buildings are rated according to their energy performance on a scale from A (best performing) to G (worst performing) under the previous directive's energy performance certification system. Member states concurred on the establishment of standards to guarantee that the solar energy generating potential of all new structures is maximised. Member nations committed to putting in place appropriate solar energy facilities:
On all new public and non-residential structures with useful floor areas over 250 m2 by December 31, 2026;
On all pre-existing public and non-residential structures undergoing major or deep renovations with useful floor areas over 400 m2 by December 31, 2027;
On all new residential structures by December 31, 2029.
The requirements for providing sustainable mobility infrastructure, such as electric vehicle and bicycle charging stations in or near buildings, cable to anticipate future infrastructure, and bicycle parking spaces, were agreed upon by member states. Additionally, they introduced building passports for voluntary renovations.
Member states committed to releasing national building renovation plans that would set national goals for the yearly energy renovation pace, the primary and final energy usage of the national building stock, and its operating greenhouse gas emission reductions for 2030, 2040, and 2050. By June 30, 2026, the very first plans would be released, followed by ones every five years.
History and upcoming stages
With the agreement, the Council can now begin talks with the European Parliament. The final wording will be formally endorsed by the Council and the Parliament after the two institutions have established a political accord.
On December 15, 2021, the Commission put up a proposal to update the Energy Performance of Buildings Directive. The idea is part of the "Fit for 55" package, which aims to set the EU on a course toward achieving climate neutrality by 2050.
Buildings are responsible for 36% of energy-related direct and indirect emissions of greenhouse gases in the EU as well as 40% of energy consumption. It also functions as a lever for implementing the Renovation Wave Strategy, which was released in October 2020 and outlines specific legal, financial, and enabling measures with the aim of at least tripling building energy renovation rates annually by 2030 and encouraging deep renovations.
The current EPBD, which was most recently updated in 2018, establishes minimum standards for the fuel efficiency of newly constructed and modified buildings. It creates an energy performance certification for buildings and establishes a system for measuring the integrated energy performance of structures.