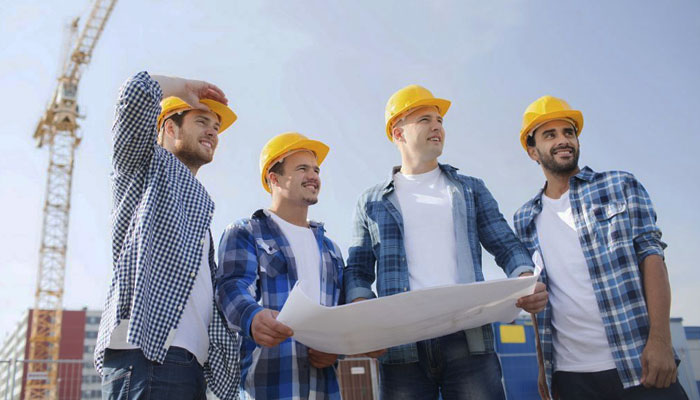 Managing a large team of people can be a big task and it takes skills and organization to make sure operations run smoothly. There are a few ways you can help to make sure your large team is working together efficiently. We're going to be covering our top 5 tips for overseeing a large team and how to manage them effectively. Keep reading to find out more.
Get To Know Your Team
A good place to start when operating with a large team is to make the effort to get to know your team members well as far as possible. Even if your team is too large to meet everyone individually, try and at least get to know team leaders such as supervisors and managers, etc. Learn about how they like to work as part of a team and what their individual talents are. This can help you in the future when delegating tasks efficiently amongst your team. Visiting team members and seeing them at work will help you to get to know their working style better. You'll also be able to see how they work as part of a team and communicate with others. Try and make conversation and get to know more about them as individuals in order to build a rapport with your team. It's easier to work with people when you can communicate easily with them and have developed a respectful working relationship. People are more likely to perform well and maintain a good work ethic for someone they know and respect.
Management Software
Another effective tool to help make it easier to oversee a team is management software. Management software helps to run a lot of the processes involved with managing a team from one cloud-based location. From the management platform, you can automate processes and manage project planning. For example, management software for construction can be a highly effective tool for overseeing a large project. If you're looking to run your large team more effectively and streamline processes, then it's a great option to consider and can help to save you valuable time.
Improve Communication
In order to make sure daily processes run smoothly for you and your team, great communication is essential. This is important both for yourself and your team members. When you're overseeing a large team, the chances are there will be different departments and different contractors. These departments likely have to still work closely together in order to carry out a project. As the team leader, it is your responsibility to ensure that your team members and contractors are effectively communicating. If not, you will need to find a solution such as improving opportunities for communication. This could be through providing your team with better technology or creating more opportunities for team meetings. Meetings allow your team to bounce ideas off each other and pass on important information. This will make it more likely that the project can run smoothly as everyone will be on the same page.
Delegating Tasks Well
Another responsibility you have as a team leader is to make sure you're delegating tasks amongst your team well. As mentioned previously, getting to know your team as individuals and how they work will be half of the battle when it comes to how to delegate tasks well. If you know your team, you can understand who will flourish best under certain tasks and conditions. It's important to make sure you're delegating tasks fairly. For example, a new apprentice shouldn't be responsible for tasks out of their experience as they will need time to learn first. It's also important that everyone has an equal amount of work so you're not placing certain team members under unfair amounts of pressure to complete work.
Finding The Right Team Members
A big part of building an effective team is hiring the right kind of individuals. When hiring new team members, many team leaders tend to prioritize the professional experience of their team and what they have on their resumes. However, it's also important to make sure the people you hire can work well as part of your team. Consider their personal characteristics and whether you think they would be an asset to the team. A good work ethic and a friendly working manner are good indications. Having a probationary period is a good idea when taking on a new team member as it will allow you to see how they work as a functioning member of your team. For example, do they communicate well with your existing team? Could you see them working with your team as a long-term member and fitting in well?