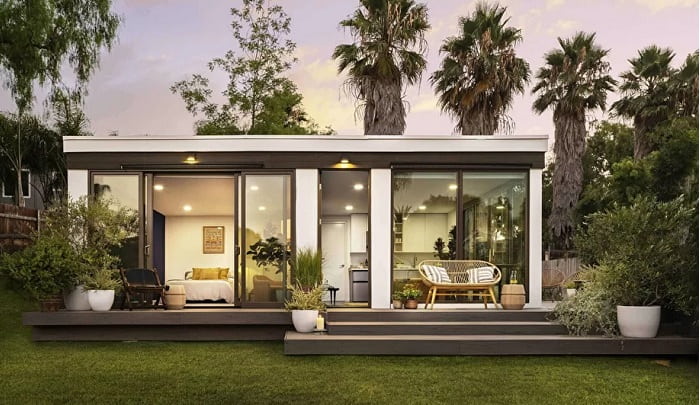 Owning your own home is a fantastic opportunity to finally be able to do what you want with your own space. While not everyone is lucky enough to own their own home, if you are, then you could perhaps consider what things you can do to add more value to your home. Even if you do not intend to sell your house soon, adding value to the home now can make it so when you do want to eventually sell, you have increased the price of the house. When it comes to what things you can do to increase the value of your home, you have a lot of options available. Ultimately, it will depend on what sort of house you have as well as what budget you have available to spend. Both of these things can determine how much extra value you can add to your home. So, if this is something you are interested in doing, then keep on reading to find out our top tips.
Painting And Decorating
If you were planning to sell your home soon, then one very simple way for you to make it look nicer and potentially add some value is to paint and decorate your home. It may seem like a bit of an obvious step but when people are viewing your home, they will want to see a house that is nicely presented. Having fresh paint on the wall is a very easy way to give your house a bit of a refresh and make it more appealing for those looking to buy. Not only this but painting and decorating is something that you can do all by yourself, so you do not have to spend lots of money on hiring a professional to come and do it. A lot of people overlook the power that a simple bit of paint can do, but it can really make a huge difference, so if you want a quick way to spruce up your home, then consider giving your house a fresh coat of paint.
Fix Up Your Backyard
When it comes to adding value to your home, the backyard is one place that is often overlooked. However, you can add a lot of value by fixing up your backyard and making it into a nice cozy space. People who are looking for a new house will likely want a nice backyard that they can spend time in. Not only this but they will also want the backyard to be in a state of completion, so that they can move in straight away and not spend any time doing it up. A really good way for you to make your backyard seem nicer is to invest in some retractable solar screens as they can create a nice little shaded area in your backyard. Not everyone wants to spend time basking in the sun, so having some sort of shade available can up the appeal of your home. Once you have got the solar screens installed, you can start changing some things like the patio and the greenery, so that it is a nicer space.
Add More Storage Space
When people are viewing houses, one of the main things they look for is storage space. People want to know that they can fit all of their belongings into the house without them spilling out where everyone can see. Closet space is a huge part of this and so many people are willing to pay extra for a walk-in closet. So, if you know that you have the space to install one in your home, then this could be the perfect opportunity to do so. However, it is important to think about other places and not just the bedroom. You need storage all over the house, so perhaps install some little secret storage compartments around the house. This way, when people come to view your home, you can be the ones to show them all the fun little storage compartments you have added.
Add An Extension
To follow along from the above point, if you have the space and the time, then adding an extension to your home will increase the value massively. Ultimately, the bigger the house, the more people are willing to pay for it, so if you now have a house that has at least one extra room, then you could have increased the price of your house dramatically. Extensions, of course, do take a lot of work and they require a big budget too, so it is definitely not for everyone. However, if this is something that is manageable for you, then it is something that you should definitely consider. It would be a good idea before the extension is built for you to have a clear idea of what your intensions are for the new space. That way, once it is built, you do not have to waste any time and you can start preparing the space straight away.
New Kitchen Appliances
The kitchen is often considered to be the heart of the home, so when you are doing up your house, make sure that you do not forget your kitchen. The kitchen is the focal point of the home, and it is where people gather and eat food together. A very simple way to add some value to your kitchen is to invest and install some new kitchen appliances. Things like a hot water tap can be very appealing to those who cook a lot as it means they do not have to spend time waiting for the water to boil. Additionally, perhaps consider installing or upgrading the garbage disposal unit you currently have, as this will be a very appealing factor to potential buyers. When people are looking for a new home, they will want one that is very modern and one that will not require a lot of refurbishments. Adding some new kitchen appliances is a great step that you can take to increase the value of your home.