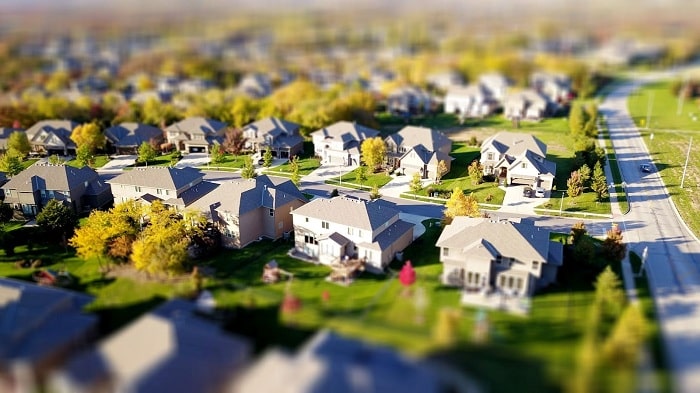 Real estate investment can take many forms, from renting an apartment in the booming New York market to entering a partnership with other borrowers to buy shares of property in your hometown. Whatever form of real estate investment you favor though, here are some tips that will help you get started.
1. Understand the Types of Investments
Before investing, you should decide why you want to invest in a house or building. Is it because you're interested in improving the property to enhance its value? Or is it because you want to leverage your understanding of the market to manage the property in a profitable manner? Or do you perhaps simply want to put some money into the market without having to do much hands-on management at all?
Your answers to these questions will help to determine what type of real estate investment you ultimately go for. AskMoney listed the most common types of real estate investment in a previous article on the subject, identifying real estate partnerships, individual investment, and real estate investment funds as common options. This last approach is the one that is often new to beginning real estate investors, but the article explains that it basically helps investors to buy shares of a property without having to manage it. Whether you prefer this or a more active investment will help to dictate your journey into real estate.
2. Assess Your Financial Situation
First-time investors may fall prey to their own enthusiasm and forget an essential first step –– which is having a clear idea of how much money is really available. And bear in mind, if you're actually buying property, you don't just need up-front capital. Maintaining that property or raising its value will require upkeep, which adds to what you're putting into the investment.
In order to find out if you can afford all of this, you have to first ask yourself where your funds are coming from. Are you only using savings, or borrowing money from a friend or financial institution? If the property suffers damage, how much additional money can you invest in repairing it?
3. Clarify Your Objectives
The real estate market can be surprisingly diverse. You can choose between buying a family home, securing a stake in commercial real estate, and so on. But you also have to consider what you want to do with the property. Do you want to rent it out as is? Improve it and sell it? Or simply hang onto it and maintain it as the location and property gain value?
Once you have decided the type of property and the way in which you plan to make a profit, the rest is about finding an opportunity that matches your objectives –– and does so within your budget. As successful real estate investor Sahil Mehta put it in an interview published by CNBC, you should choose options based on your "current financial position, risk appetite, and responsibility."
4. Take Advantage of Free Information
Decades ago, real estate investors had to work hard for a good tip. They either knew someone who knew someone, read an ad in a paper, or stumbled upon a property on sale while driving. But today, the thousands of people trying to sell their properties are willingly uploading everything you need to know to the internet.
Websites like Zillow and Realtor offer potential investors exposure to countless opportunities all around the country. If you prefer crowdfunding models meanwhile, RealtyMogul and Fundrise allow investors to buy stakes in real estate and/or rental projects, without owning individual properties.
5. Consider Rental Properties
When people think about real estate investments, they typically picture someone buying an old house and restoring it with the intention to sell it at a higher price. However, sometimes selling won't necessarily be the most strategic or profitable option.
The high prices of real estate have led a lot of individuals and families alike to look for places to rent, rather than buy. Some investors might be reluctant to rent out of fear of missed payments or unexpected damages to the property. However, you can get around these issues with rigorous vetting and firm contracts that ensure you're covered. General maintenance and management will still be up to you, but by renting out a property you can develop a largely passive income stream.
We hope this article helped you get a clearer idea of how to take your first steps into real estate investments. If you want more insights on real estate and construction, don't forget to return to World Construction Today soon!