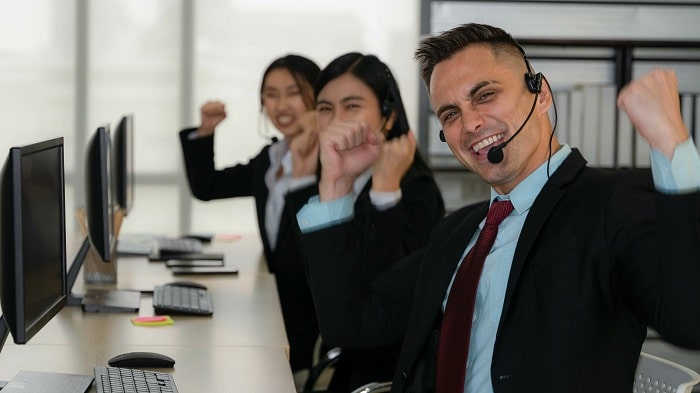 It's one thing to be an expert in the construction industry and another thing to have clients who can stick with your company through thick and thin.
This 2022, you may have made plans on how to attract new clients to your construction company. But what about plans to support these new clients and even old ones to the point where they would always come to you, and even recommend your company to others?
No need to trouble yourself. This post has been designed to cover five pro strategies you can implement to boost your client morale in 2022.
What's Client Morale?
Client morale is almost the same thing as customer satisfaction. The major difference is that a customer may be satisfied, but won't necessarily return to your company to do more business. If such a customer finds another company that does it better, he or she will most likely switch and leave you.
On the other hand, client morale is the inherent trust that customers have for your company that makes them almost blind to what other companies are offering. Instead of going over to another construction company, they'd rather call you and tell you what the other company is offering and ask if you can provide the same service for them. In other words, a high client morale means a high customer retention rate.
Strategies For Boosting Client Morale
Clients also need to be motivated to be loyal customers, and there are several ways to do this. Some of the strategies you can adopt to boost client morale include:
Prioritize Communication
If something goes wrong in the process of handling a job, and you've seen that it'll inevitably delay the delivery or completion of a task, what will you do? Get on the phone, write a mail, or use whichever means of communication you can to connect with your clients immediately. Explain everything to them. Make them understand that you're sorry for the inconvenience the delay may cause, and tell them what you're doing to put things under control. If you can, tell them exactly when the job will be ready.
Also, you don't need to wait until something goes wrong before communicating with your clients. As you hit each milestone, get on the phone and share the good news with them. This'll help in positioning you on the soft side of their heart. You can also reach out to them even if there's no ongoing project. Just call to check on their well-being.
Always Deliver On Your Promises
The first step to ensure you deliver on your words is only to promise as much as you can provide. Don't try to sweet-talk prospects into awarding a project that's beyond your expertise. But remember that life can happen at any time, so be proactive.
In cases where you cannot deliver on your expertise, what do you do? You may outsource your construction projects to other professionals. However, you must actively follow up on the jobs to ensure the external party handles the job competently.
Delivering on your promise includes ensuring proper warehousing and logistics. Clients today would pay anything for a contractor they can trust to handle deliveries of construction products. Therefore, trust and friendliness are all you need to boost your client's morale.
Focus On Building Relationships With Your Clients
To begin, you can follow them on social media. Look out for any milestone they post, then craft and send a personalized congratulatory message to them. If you can, attend their occasions. You can even send a representative. This will go a long way in convincing your clients that you care about them beyond work.
Get to know how they work and ensure that they also understand the workings of your company. Look out for their needs and interests when executing a project, listen to those needs and try to incorporate them into the project. Check on them frequently. For everything you do, ask your clients for feedback. Knowing how satisfied they are with your services or products will help you make adjustments whenever necessary to offer them personalized service.
Be Innovative
Use industry and company data to discover areas to make your products or services better. Clients will trust you more when you have a culture of excellence. Why? Reasonable offers make life easy, but great offers make life easier and safer. Valid offers solve problems but not without creating another one. People want a more effortless and safer life. So, upgrade and fill the loopholes.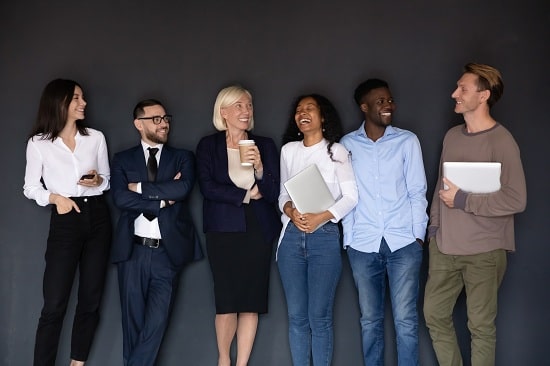 Take Good Care Of Your Staff
No one can run a company alone. The lifeblood of every company is its employees. In your case, that would be the engineers, designers, and construction workers. They are the ones who put together everything and turn the vision of your clients into a reality.
When you prioritize their well-being, you're indirectly prioritizing your company. How? When you take care of your staff, you convince them that they're valued and loved. Knowing this will motivate them to work and even go the extra mile to support clients because everything about the company is theirs. If the company fails, they know it'll affect them negatively, and if it succeeds, they know they'll benefit from it. Therefore, client satisfaction is employee satisfaction.
Conclusion
Boosting client morale can help grow and expand a company. Knowing how to boost client morale in 2022 will not only ensure that your clients are satisfied, it will also retain your existing clients and increase sales.