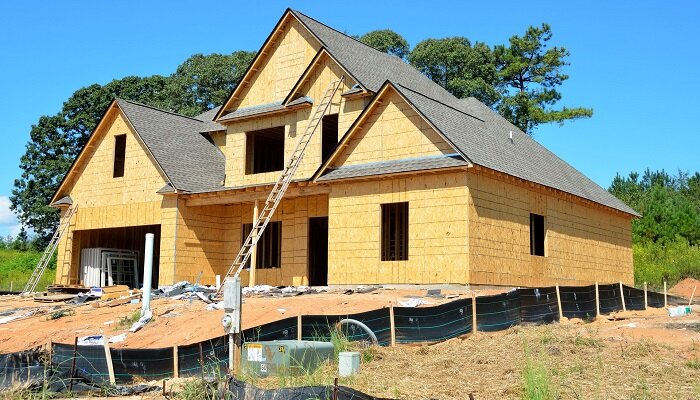 Constructing a new home may be an exciting and gratifying experience. But, it also can be demanding and daunting, particularly for those building their first home. 
You want to ensure that the building of your first home goes off without a hitch. You'll want to expect that the resulting structure will be lovely and that it will satisfy all of your requirements.
It's why close monitoring is needed when you start constructing your house. Especially if it's your first home. Even when the Engineers and all the trusted professionals are there, you still need to surprise a visit as often as possible. Your presence will mean interest and show the workers that you want the job done correctly.
Some Mistakes To Avoid In First-Time Home Construction
1. Not Enough Research
Whether you're too excited or impressed with the presented design, it's important to remember to search for some basic requirements before you start constructing your dream home. 
Conducting an in-depth study of the local building rules, permit requirements, and other regulations in the locality where your house will be constructed is vital. Be sure that you have a complete comprehension of the whole process, including the fees and the timetable that are associated with it.
2. Insufficient Budget
One of the most significant mistakes most first-time homeowners commit is failing to create an accurate budget for their new home. Your building plan will give you an estimate of how much your budget should be. The bill of materials, in particular, is approximately an accurate computation of the specific construction needs of your new home. 
You must thoroughly understand the costs associated with building your home. Your savings may not be enough. But you can avail of ready financing like Sofi HELOC. You need to have sufficient funds not only for the bill of materials but also for processing your building permit, site preparation, and other operational expenses.
It's even advisable to reserve a contingency fund to finance your emergency purchases not allocated in your budget. Establish a thorough budget, and do your best to stick with it.
3. Unable To Hire Reputable Contractors
Your home builder is among the most important people to consider when building your first home project. Be sure to do some research and find a trustworthy builder. Look for professionals with a track record of delivering reliable work on schedule and within the allotted budget before hiring them.
Hiring reputable contractors ensure your home will be according to your desired blueprint. These professionals are easier to talk to and deal with. They have well-trained workers to do the construction properly. They'll understand the excitement and fears of first-time homeowners.
4. Unable To Select The Ideal Location
At times, some locations require you to dig deeper for a more stable foundation. Some may not be appropriate for the building design you want. There are topographic characteristics of the land where construction may be at risk.
You must ensure that the area where you want your new home built is the best site. Also, be careful to pick a location that satisfies your requirements in terms of its closeness to needed amenities, like schools, shopping centers, and other conveniences. 
You're building a home to provide comfort, security, and a sense of belongingness. Ensure you'll not find it hard to achieve them when you're already living in your new home.
5. Failure To Consider Future Requirements
It's essential to keep your future requirements in mind when planning the layout of your home. For newlyweds, kids will be an exciting addition. Kids would need their own rooms. Additional spaces may also be needed to accommodate your hobbies, business, or other activities in the future. 
Your new home today may become outdated and inadequate in size very fast if these potential needs are not taken into account beforehand.
Bottom Line
First-time home construction is not as easy nor as smooth as it seems. You'll have physical, emotional, and financial difficulties later if you're not pre-emptive. It's why you should plan well. Way ahead of time if you must.
Check the insights in this content so you'll know what to pursue and avoid. There are still many nitty-gritty things that may catch you unaware. It's best to have your reliable builders discuss it openly. Construction problems are best discussed and resolved in the open than hidden within your floors and walls.