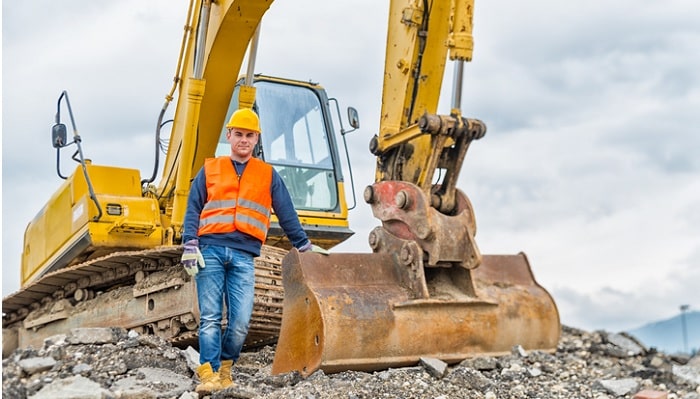 A lot of progress in the on-site development is attributed to efficient workforce and of course a stream of heavy and technologically upgraded equipment.  But are we putting-in ample efforts to ensure that the manpower whom we address as skilled is given to the point training on handling adversities at the worksite?
With construction activities increasing manifold across continents, it is the heavy equipment whose usage has begun to rise with time. They offer seamlessness yet are complex when it comes to operating them. There stands a requirement for proper training of operators and hence it becomes all the more important for managers and supervisors to ensure employees become well-versed with the equipment and their know-how.
Creating a Safety Ambiance
The first & foremost element for any organization is to give safety a top priority. Be it in the office or at outdoor sites, workers must become free from any discomfort. Providing safety is an ongoing practice and keeping a job site safe by adhering to high safety standards is the key to any organizations success.
Safety training should never be discounted from the agenda of any organization. Be it an existing employee or a new recruit, safety training should continue across departments and must be enhanced from time to time to elevate the interest level among employees. OSHA- The Occupational Safety and Health Administration has time and again ensured worksite safety since 1970. Since its inception, on-site deaths and injuries across the US have decreased to a significant extent. One of the major reasons why this has happened is because the optional element on the training has been eradicated. Yes, there does involve risk at sites where large scale activities take place all day long, but applying comprehensive training activities reduces accidents dramatically.
No More Close Door Training
Organizations especially those from the construction arena don't take the traditional training route anymore where activities would take place only in the classrooms or offices. In the erstwhile classroom training, the arrangement is such that the training appears to be something separate from the job. This is where the gap rises as what is being imparted in sessions is in contrast to what is required at the work sites. In an on-site training model, employees learn to be familiar with the actual environment. It puts the safety perspective right in the front and is cost-effective too as there is no requirement for an off-site training facility.
Accountability of All
Weaving the training fabric in an organizations structure shouldn't be limited to only a few employees. The accountability should be taken by all and hence the training should be made as much participative as possible. There are a couple of benefits one can reap out of this practice; firstly it replicates the previously mentioned safety culture by keeping one and all involved and secondly it helps in improving skills of supervisors and managers by giving them the tools to recognize when are the best practices being used or are there any dangerous risks that are being taken.
Incentive Programs
Under OSHA's regulation, Incentives need to be based on the behaviour rather on reporting. Regular incentives in the form of monetary bonuses, days-off, and several other varied perks should be given to employees who consistently adopt best safety practices.
Risk Training
Traditional heavy equipment safety training may not include less obvious risks such as mental illness, substance abuse, etc. This can be especially dangerous as under the gamut of heavy equipment training only the physical factors concerning the work environment are taken into account. Risk training of other elements that are less in number but holding substantial importance should also be considered.
Best practices in training for equipment operators shouldn't be limited to the physical factors but must take into consideration the more subtle yet significant factors as well.