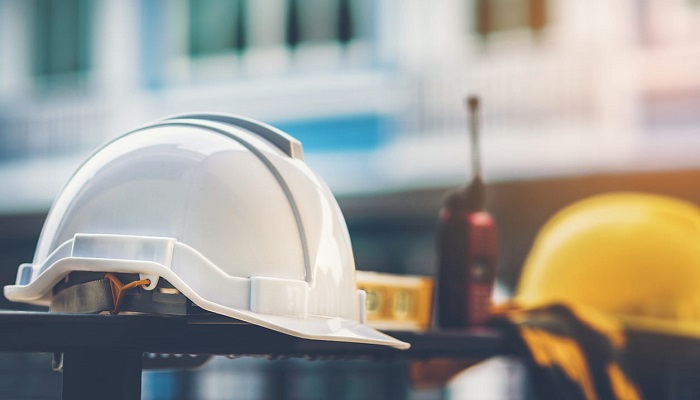 World Construction Today – Executives in the construction industry shouldn't yet put aside the management techniques that got them through the previous two years: The future holds more of the same, necessitating their continued capacity to pivot in order to effectively handle the challenges.
The following obstacles will keep profit margins constrained in 2023: the continuing lack of skilled labor. Material lead times that interfere with work schedules and inflation-driven price hikes that drive interest rate increases haven't stopped. Additionally, the anxiety surrounding a possible economic downturn hurt companies.
It will take honed risk management and future investment to address the concerns properly.
The squeeze on profits
According to Dodge Data and Analytics, the post-pandemic building boom caused a 17% increase in starts in 2022 and predicts that number will remain unchanged in 2023. That's not a horrible perspective, given the mitigating factors.
In actuality, both good and bad news are in store. Although material costs on average are still 17% higher than they were in 2021 overall, lumber prices have significantly decreased from their peak in May of that year. The supply chain is still congested as well. Although delivery times have decreased, almost everything—from electrical equipment to roofing membrane—remains in limited supply.
Contractors who can pull it off are placing advance orders and gathering supplies. But given the dangers involved, it necessitates careful management. This not only requires storage space and ties up funds, but it also adds additional vulnerability that could raise insurance rates.
The persistent labour scarcity is another issue that is only getting worse and keeping a squeeze on profitability. Employers must find ways to fill the gap in order to secure and fulfil contracts because one in five experienced construction workers is 55 or older.
BETTER BENEFITS, MORE TECH INVESTMENT, AND SHARPER RISK MANAGEMENT ARE TRENDS TO WATCH.
Wanted: professionals
If anything, the labour shortage in the construction industry is getting worse. The problem has become chronic, with 25% more jobs available than there are people to fill them. Building costs are rising as a result, and fixing them is becoming increasingly difficult. There will be more salary rises in the future, but managers would do better to consider factors other than compensation when considering employee concerns. Benefits and policies that accommodate employees' demands and are tailored to their circumstances add value to employment.
Employers should consider enhanced benefits, which includes determining if their paid and unpaid leave policies are appropriate for the circumstances. Not merely leave for holiday and sick days should be discussed. Unpaid parental and family absences can be particularly alluring to Millennials and Generation Z employees. Possibly more, perhaps? Give employees a real stake in the success of the company by implementing an employee stock ownership plan (ESOP). Approximately 20% of the major U.S. contractors have switched to an ESOP, bolstering their capital structures and enhancing recruiting and retention.
Technology can solve a lot of problems.
More than one-third of construction companies claim they lack the financial means to invest in technology as their margins are being squeezed.
However, they can't really afford to completely avoid investing. In addition to addressing the human resource shortage, technological solutions also increase productivity and safety, which benefits all parties. Consider the rapidly growing use of 3D printing in the US. In addition to lower labour costs and enhanced labour processes, it can result in up to a 40% reduction in material expenditures.
However, the sector should be aware of the drawbacks and make sure that its risk management methods effectively address the increased exposures brought on by technology. Through its web applications, it is especially susceptible to expensive security breaches like ransomware. According to a Forrester study, 75% of respondents in the construction business had been exposed in the preceding year, at a cost of nearly $6 trillion annually.
Protecting against cyber-attacks has become more crucial, more difficult to secure, and more expensive. Cyber insurance costs are anticipated to increase by as much as 40% in 2023 compared to 2022 levels. That makes risk management, which includes a strict technological plan and thorough safety practises like multi-factor authentication, even more crucial. A component of the curriculum should also include training on safety procedures.
Managing risks increases resiliency.
Finally, the industry faces more risks than ever before, and it has never been more difficult to foresee and successfully manage them.
Of course, part of the fear for the future is the uncertain economy. Subcontractors will feel the impact of high interest rates and inflation just like everyone else, which increases the possibility of subcontractor default. Companies will need to be particularly cautious when pre-qualifying partners, suppliers, and other subcontractors.
But the most expensive occurrences can be the unpredicted ones. Catastrophic property losses due to violent storms, flooding, and devastating wildfires have had an impact on the sector. Additionally, since 2005, the ten warmest years on record have occurred due to global warming, putting employees in danger. In the most at-risk areas, it will result in a 40% increase in builder risk rates in 2023.