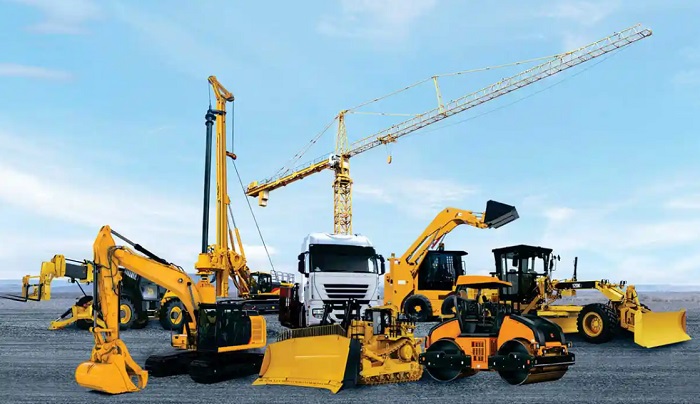 The Association of Equipment Manufacturers (AEM), a North American-based trade association, and the organizers of ConExpo have consulted with industry professionals to identify five equipment trends that will influence 2023.
The burgeoning significance of online sales and rentals is becoming more evident
In 2021, the proportion of online automobile sales reached 30%, its highest level to date. In July 2022, Ford declared that it would shift sales of its electric vehicles to an online platform with a fixed price, following the lead of Volvo and Tesla. Garry Bartecki, CFO of a Top 100 rental company and ex-CFO of the Associated Equipment Distributors (AED), commented that the same trends that are occurring in the automotive industry are likely to be seen in construction equipment dealerships.
According to a 2021 McKinsey & Company study sponsored by AED, over 40% of off-highway dealers surveyed believe it is likely or somewhat likely that the OEM(s) they represent will implement a direct-to-consumer model within five years. It is anticipated that fully digital sales, including the actual purchase of new equipment, will rise from 7% to 29% and digital rentals will increase from 7% to 33% in the next five years.
Jefferson Yin, Director of New Business Models and Commercial Intelligence at Volvo Construction Equipment, expressed that the company has seen a movement in this direction. In 2020, Volvo Construction Equipment began offering customers the ability to pre-order electric equipment online and recently released an online configuration tool that enables customers to construct and calculate the price of their desired model.
Steve Clegg, Managing Director and Owner of Winsby, Inc., a business development firm with clients in the construction equipment industry, elucidates that although there will still be transportation, delivery, and service, it will be much more efficient.
According to Ron Slee, Managing Director of Learning Without Scars, a training resource, dealers are lagging while contractors are leading the way in terms of utilizing the Internet. He refers to this shift to e-commerce as the Amazon effect, implying that dealers will have to move from selling products to providing services.
Electric vehicles will have a significant impact on the dealer's income structure
In the initial stages of electrifying construction equipment, Grand View Research reports that the global off-highway electric vehicle market size is projected to reach US$42 billion by 2030. This expansion is attributed to reduced operating costs, the advancement of battery technology, and a decrease in battery costs. According to Clegg, the entire industry is likely to transition to battery-powered or hybrid machines, which would result in a decrease of approximately 90% in the number of parts, thus reducing the operating costs of a skid steer from $20 per hour to $3 per hour.
Dealers generate their revenue from parts and services, with a primary focus on achieving an absorption rate of 85% or higher. This metric serves as an indicator of how well the earnings from parts and services cover the expenses of the dealership.
According to Bartecki, the use of electric machines will reduce maintenance costs, resulting in decreased profits for both dealers and OEMs. This presents a novel situation.
To compensate for the disparity, dealerships will need to concentrate on new sources of income. According to Clegg, their given service aptitude suggested that they move into providing battery support and servicing, including recharging vehicles, tires, wear parts, and repairs. Additionally, they can broaden their scope to encompass different types of equipment.
Connecting machines and sites to reduce ownership and operational expenses
Even though the vast majority of modern construction equipment is fitted with technology that enables owners and dealers to monitor maintenance and detect mechanical issues before they become a problem, there is still a challenge in convincing owners to adopt this technology. According to Henderson, telematics adoption across the industry is significantly below 50% and maybe around 30%.
Hanna states that the dealer has the trust of their customer; however, they usually specialize in one brand while most customers have a variety of different vehicles.
Slee has the opinion that original equipment manufacturers (OEMs) have put their interests ahead of the marketplace; however, he has begun to detect certain indications of alteration. As per him, it is essential for the machines to be able to communicate with one another, similar to how it is done in other industries.
Jim Bretz, the Director of Service and Solutions for Volvo CE, has reported that 60% of Volvo's connected machines have been equipped with their advanced telematics system, ActiveCare Direct. These machines are constantly monitored, and any alarms that indicate a problem are immediately sent to the equipment manager of the customer and the local dealer, which includes information that can help the customer address the issue without the assistance of a dealership.
Utilizing technology will result in increased productivity for components and maintenance
Parts are essential to a dealership, but purchasing parts is not a straightforward process for the end user. When a machine is not functioning, the associated costs are considerable, and end-users and rental dealers are likely to pay a higher price to acquire a reliable part as quickly as possible. Customers often require assistance, which may involve several phone calls and messages from various sources, such as OEM and aftermarket parts suppliers. Each part of the distribution chain has its own logistics, distribution, as well as markup.
Slee has indicated that Original Equipment Manufacturer (OEM) dealers have seen their share of the parts market diminish to between 35 and 40 percent, a figure that is approximately half of its original amount. This is due to the increased number of options available to buyers, such as on Amazon.
Luke Powers, Chief Executive Officer of Gearflow, an online platform, believes that dealers will soon be competing directly with Amazon. According to Powers, Maintenance, Repair, and Operations (MRO), supplies were the initial point of Amazon's entrance into the industrial markets. Amazon desires that all purchases be done on its platform, regardless of the sector. Private-label brands in the construction equipment industry were the sensible next step after incorporating MRO into their selection.
Rentals continue to see a surge
It is anticipated that rental rates will continue to rise due to the augmented costs of construction machinery and mounting interest rates. The American Rental Association has projected that the income generated from construction equipment rental will increase by 12.5% in 2022, surpassing US$41.6 billion.
There is growing interest in the concept of equipment as a-service, which would transfer the responsibility for equipment to the manufacturer or dealer, allowing customers to concentrate on their primary operations. This may be different from equipment rental, as it could involve the provision of an entire fleet for many years, with the possibility of tying invoicing directly to usage.
Slee believes that the concept has potential. Contractors utilize the machine to excavate a hole, and they are solely focused on the hole, and they view the equipment as a mere operational expense.