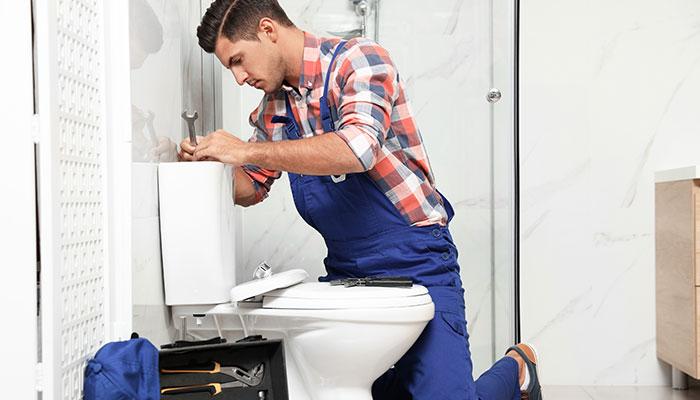 The toilet plays a huge role in every household. Using the restroom is an ordinary and everyday task. That said, your toilet has the potential to become one of the messiest and most expensive hassles you can experience as a homeowner if it isn't properly maintained and used. However, you can avoid that by following tips to keep your toilet in great shape. They include:
1. Routine Check Up And Maintenance
A routine check-up and maintenance are essential to keep your toilet in excellent condition. In addition, regular maintenance practices will ensure you notice an issue before it worsens. Thus, correcting it on time will be easier, saving you some bucks in the long run.
Depending on the manufacturer, it's recommendable to check your toilet components after every six months. This is to ensure they're in good shape and functioning correctly. If you notice any error, have it checked by a professional plumber immediately. If the issue goes unnoticed, it could worsen, and you might experience inconvenience such as a blocked toilet. Remember, it's better to spend money on a minor repair than on bigger issues in the future.
While it's easier to routinely check and maintain toilets in an average household, it might be daunting if you have a business with many restrooms. In such a situation, you might consider outsourcing the maintenance services. The vendor will help you through a blocked toilet or other issues as you concentrate on core business such as management. However, ensure you conduct enough background checks to get a reputable service provider, giving you value for your money.
2. Prevent Mold From Forming In Your Toilet
Toilets and bathrooms offer the ideal conditions for mold to thrive as they're always wet, warm, and, at times, dark. Mold formation in your toilet will damage the aesthetic of your toilet. Also, they can damage the surfaces they form on, such as walls, floors, ceilings, and more.
Additionally, mold can impact your health and that of loved ones. People like kids and elders who are more sensitive to mold or are allergic to mold are at high risk. Thus, mold formation may increase your monthly medical charges, affecting your saving margin.
Once the mold appears in your toilet, it will continue to spread all over the place. Thus, the best way to avoid this is to prevent them from growing in the first place. The following are things you can do to prevent mold from forming. They include:
Proper ventilation: A damp and poorly ventilated room creates ideal conditions for mold to thrive. To avoid this, ensure you open the windows or use an extractor fan while showering. This removes the moisture quickly, making it hard for moisture to grow.
Check regularly for signs of mold: Regular check-ups will ensure you see them before they spread. Pay closer attention to places like behind the door, under the sink, around the toilet, and more. If you notice any sign of mold growth, choose the ideal method to eradicate it.
Avoid installing mats in your toilet: Installing mats in your bathroom and toilet has two disadvantages. First, it might increase your chances of slipping or falling. Second, it creates a great environment for mold growth when damp.
Wash towels regularly: towels can create an ideal condition for mold growth. Thus, it's essential to ensure you wash them regularly and hang them in an open place to dry properly.
3. Fix Leaks In Your Toilet
As a homeowner, you'll likely experience plumbing issues at least once. Any leak in your bathroom and toilet can cause damage to your property, such as floors and ceilings. In addition, it could lower its home value.
Besides that, leaking toilets or pipes may lead to a significant amount of water each day. If you have major toilet leaks known as rippling, you might waste up to 600 liters daily. This will increases your monthly bills, affecting your profit. Apart from this, leaking could lead to a damp environment which encourages mold growth.
For this reason, fixing any leaks in your toilet is important. Depending on the extent of leaking, you can repair or replace the whole plumbing system. Plumbing fix is a critical issue; thus, never settle for less when it comes to repairs. If you have any leaks or water issues, make an effort to call a reputable plumbing contractor in your locality. The expert will ensure you get quality services at an affordable price. Also, it'll be easier to reach out to them in case of any issue.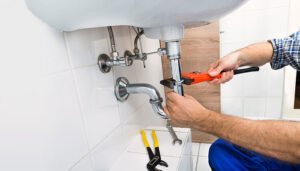 Bottom Line
As discussed above, toilets play a huge role in any household or business. For this reason, keeping it in a top-tier position is crucial. Conduct extensive research to identify ways you can utilize to keep your restroom in great shape.