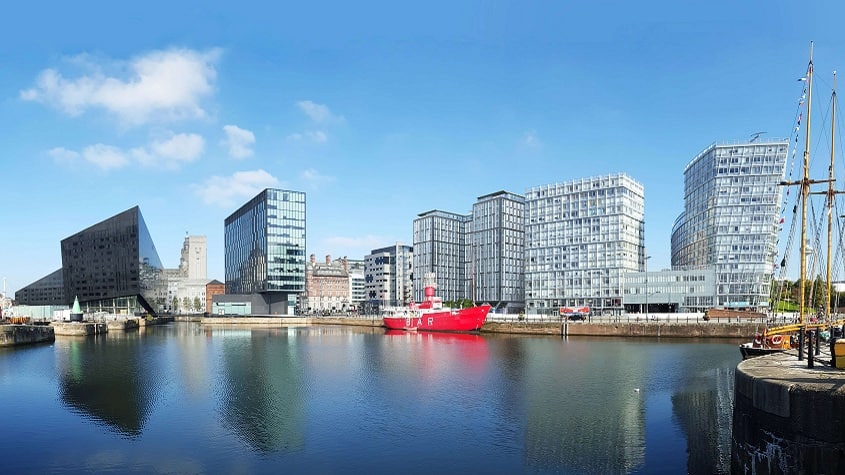 The GRAHAM Group, one of the UK and Ireland's leading construction, facilities management and project investment businesses, has posted its 2017-18 financial results reporting strong growth and a record order book.
The privately-owned Group's revenues have increased 36% to £767.6 million in the financial year ending 31 March 2018 with growth across all divisions, up from £565 million the previous year.
Profit before taxation stands at £13.1 million down from £16 million in the previous year but sits at a level that the Board is happy with following a year of extraordinary investment in the business and issues in the wider industry.
Cash at bank and in hand has increased to £70.1 million, up from £66.6 million last year.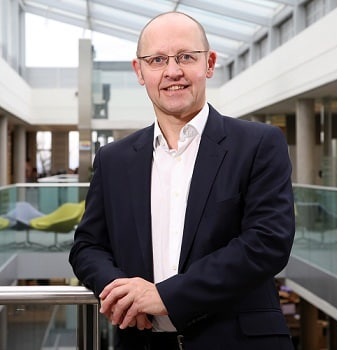 Michael Graham, Executive Chairman at GRAHAM, said: "Fundamentally, GRAHAM is in an excellent position. Each of our divisions has a record order book and a pipeline of opportunity that is strong in both volume and quality. Cash at bank and in hand has passed the £70 million mark with good operating cash flows which means that, among other things, we can ensure prompt supplier payment that will stand us in good stead for more sustainable growth.
"Margins have unquestionably been hit by some supply chain failures and knock on effects of a major contractor collapse, but we have ensured that every division has remained in profit and are happy with the end of year outcome given the challenging circumstances.
"Looking forward, we increased investment in the business during 2017/18, developing a guiding principle of 'delivering lasting impact' that reflects who we are and what we stand for. It formed the basis for a strategic rebrand – the first in 25+ years – and was rolled out nationally from the end of April. Our business has evolved significantly in the last 25 years and we're really proud of the result.
"Most importantly, we continue to invest in our people, their skills and capability. In the last year we have received the Investors in People (IIP) Platinum standard and Wellbeing accreditation, the first contractor to achieve this in the UK, recognising our commitment to forward-looking, cutting edge people policies and practices and placing GRAHAM in the top 3% of recognised IIP organisations across the UK.
"We have also enhanced our digital capabilities through the investment in the digital construction team and digital FM offering."
The business's major civil engineering work includes:
Repairs to two bridges on the A47 in Norfolk, one of 68 schemes forming a £21 million package of works for Highways England, OD East Package 2 (North)
Bellenden Road Underbridge and Westdown Road Underline Bridge replacements under abnormal track possessions forming a £2.3m package of works for Network Rail
Construction of the new Kenilworth Station on behalf of Warwickshire County Council
A6 Randalstown to Castledawson Dualling Scheme, completed as part of GRAHAM/Farrans joint venture
Design and construction of the £13 million Travis Brow Link Road in Stockport, part of Highways England's CDF Lot 2 Framework Stockport Council's £73m Town Centre Access Plan
Its facilities management team have recently been appointed by Scape Group and the interior fit-out division continues to work with Primark as well as recently being appointed to a Department for Work & Pensions framework.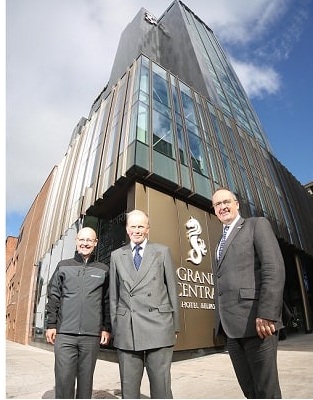 The Group's major construction work also includes the recently completed £55 million Grand Central Hotel in Belfast for Hastings Hotels and a £113 million student accommodation project for the University of York, while a place has been secured on the £750 million Clyde Commercial Framework as part of the Kier GRAHAM Defence joint venture.
Michael Graham continued: "We remain ambitious about what we can help achieve for a society that needs more homes, better hospitals, schools and infrastructure, first rate commercial space and leisure facilities – high quality projects that are built to last."  
Find out more here: https://www.youtube.com/watch?v=MQJ-j2pGkNM
About GRAHAM
In 1878, local builder John Graham moved into the civil parish of Dromore, County Down. This was the beginning of the first continuous record of a company which has become known as John Graham Construction Ltd in 1955, evolving in 2007 into a holding company with three subsidiaries; GRAHAM Construction, GRAHAM Asset Management Limited and GRAHAM Investment Projects Limited. Fast forward 240 years later and today, GRAHAM employs more than 2,200 people across 12
regional offices in the UK and Ireland. It has grown to have a turnover in excess of £760 million and delivers an array of multidisciplinary projects, with more than 100 live projects at present.