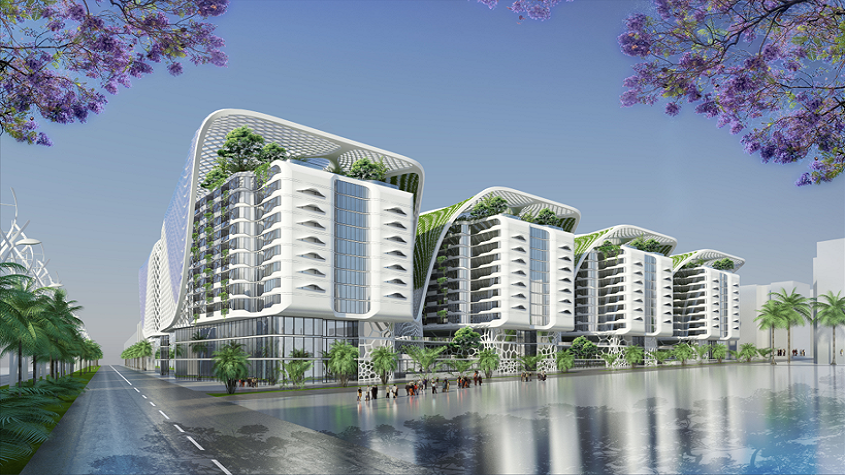 Vincent Callebaut Architectures has unveiled the design of the Gate Residence mixed-use complex to be built in Egyptian capital of Cairo.
Integrating a multitude of green architectural features, including a giant solar roof canopy covering the complex's rooftop terraces and sky villas, the new mixed-use structure combines commercial, retail and residential units within a hyper-connected ecosystem.
The entire estate will be enclosed in a sequence of rectangular volumes arranged around a central boulevard, with a steel mesh canopy enveloping the complete scheme, supporting a series of solar panels, heating tubes and vertical wind-catching tunnels that cascade into the lower courtyards.
When completed, the overall structure would integrate a total of 1,000 apartments spread across nine levels.
Gate Residence will also feature a health club & spa, business centre, visitors lounge for residents, meeting rooms, a kids club, restaurants and cafés, and shops among other amenities.
Together with a range of energy-saving and generating technologies, the new structure will boast a rooftop garden, which would serve as a communal area and a place to exercise.
Residents will also be offered a range of home automation options to maintain minimum energy usage.
Construction on the Gate Residence is set to begin next March, with anticipated completion in 2019.