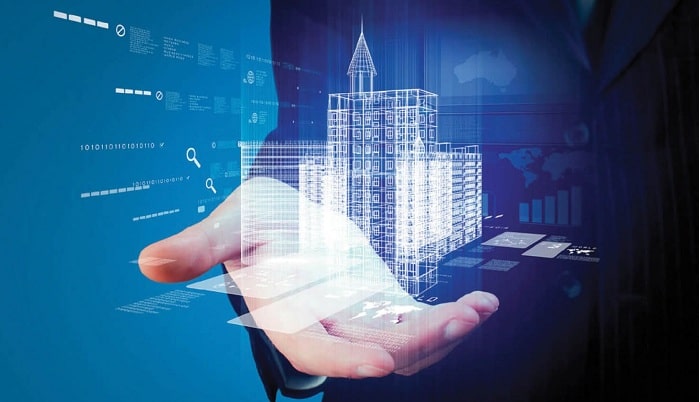 Technology has taken over our lives is an understatement these days. Its right usage is what matters and leave the rest to automation it brings along. Be it at our home or workplace, we all look out for ease with which we can accomplish a particular task. Smart buildings have gone a step further in ensuring that we enjoy technology like never before and that too round the clock at our doorstep. Today, technology has started to play a huge role in the construction of buildings and also beyond it. With the technology that we are used to assessing today, it is possible to make full use of it without letting it burn our pockets.
For a layman, an intelligent building adjusts the inside functional elements with the changes in the external conditions with the help of a computer. One of the most talked-about things that these buildings do is to make optimum use of daylight. Just take an example of the workplace where unnecessary wastage of lighting system takes place during the day. In comes, a smart building which through its effective ventilation system makes utmost use of natural light and hence uses a very minimal artificial light. Likewise, you can talk about the airflow as well where a lot of electricity gets saved due to a proper passage of air. Another exclusivity that these assets offer is the upgradation in security levels. Be it the biometric access, fingerprint lock or surveillance through CCTV's, smart buildings come equipped with technologies that help keep all your worries at bay. Also, not to forget the fire systems that automatically activate the sprinkler bulbs as soon as the sensors get heated up due to fire.
A smart building uses technology to share information on what goes on within the systems so as to optimize the performance of the building. Be it heating and ventilation or air-conditioning and security, all these processes get automated. Expenditure gets curtailed in a smart building. Overheads comprise of a significant cost when it comes to the daily operations of a building. What technology does, if applied efficiently, is reduce the unnecessary expense. The foremost reason behind a smart building is to avoid wasteful use of energy and resources to cut unreasonable expenses and increase efficiency. There are certain characteristics of a smart building which make it exclusive. The most fundamental is that the core systems of the building are linked i.e. water pumps, meters, fire alarms, power and lighting are connected to each other. One can keep track of them through a singular station or a unit.
Sensors also play a pivotal role in the functioning of a smart building. These sensors help collect data and make informed decisions on where to allocate appropriate resources. So when we talk about an office setup, usage of smart data can help in accessing the footfalls of people that gather at a particular time of the day and also gives out information on what are the areas that comprise of more number of people. It goes without saying that one can get access to real-time data in a smart building. This data helps in taking up appropriate steps that would help in lowering future costs. This data is not like any other but comes in huge volumes and hence is useful for the entire system. What's more is that there is constant monitoring which helps the data get analyzed and compared within no time. Quick and easy monitoring which leads to apt resolutions makes the working in a smart building effortless.
With the features mentioned above, we all know for a fact that Smart Buildings come with loads of benefits. They make the occupants more productive. Just imagine when you have access to better sanitation, effective lighting system, impeccable air quality, and unparallel security; the occupants are bound to perform well. Additionally, these buildings are much greener and one does not have to bother much about the costing element. By adopting smart measures in a building, one can get to save a lot on the maintenance of equipments. In a smart building, the occupants can easily get to know what the underutilized resources are and take corrective measures. Also, if there are any unused spaces, they can be effectively exploited.
It can also be said that the concept of smart cities has made the existence of smart buildings possible. Besides, with so many modernized office spaces that can be seen today, adoption of smart and intelligent systems within the infrastructure has become prevalent. Having said that, when it comes to residential societies, there is still a fair bit that needs to be done.
Industries have been way ahead in adopting smart practices when it comes to their infrastructure. Though a tad late, but the same measures are now being implemented in the case of residential buildings as well. All said and done, builders and architects have now started to construct buildings for tomorrow. Especially, one can see a lot of traction in the way builders are working these days. Adoption of practices that make their piece of construction not only look smart but also think smarter is what they desire to offer.
The concept of retrofitting has also come into existence these days since regardless of the geography that we look in, there is a huge pile of old building stock that needs to be revamped. Come what may, these intelligent buildings are going to be the face of the infrastructure of any city. So it's always better not to be late and adopt practices that gel with time. As far as the compatibility quotient goes, one may not get used to the way these smart buildings work initially but over a period of time, ease teamed with automation is definitely going to rule the roost. And that's when people will start reaping the benefits that come with it.
One thing is for sure that smart buildings might not be seen everywhere as the concept is relatively new but with an array of benefits, they come with, in no time they are bound to become a norm.