Balfour Beatty, the international infrastructure group, is bringing the construction site to the classroom as thousands of students across the UK register to find out more about construction and the exciting developments happening within the sector.
In collaboration with Scape Group, the public sector owned Procurement specialist, Balfour Beatty will host the first ever virtual, interactive Construction LIVE event with supplier, Learn Live, as part of its ongoing efforts to inspire young people to consider a career in the industry.

The live event, which will take place on Tuesday 26th June, will focus on technology and how it is used within the construction industry in 2018. Pupils will have the opportunity join a live panel discussion with Balfour Beatty and Scape Group employees, virtually 'meet' graduates and apprentices and ask questions throughout the interactive broadcast.

Thomas Edgcumbe, Balfour Beatty Managing Director for its North and Midlands regional business, said: "With over 2,000 students already registered across the UK, we look forward to delivering what we hope will be the first of many construction broadcasts.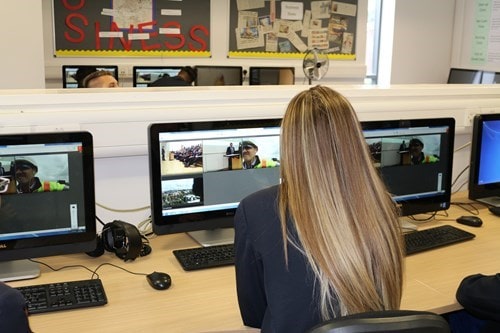 "We hope this interactive programme will help to engage the future generation of engineers and construction professionals, providing a real insight into what it's like to work in the sector in 2018. As technology becomes more prevalent in the way we work, we want to change outdated perceptions of the industry and ultimately help bridge the looming skills shortage."

Mark Robinson, Chief Executive of Scape Group, commented: "As an industry we are facing a skills shortage and with the UK less than a year away from exiting the European Union, this problem is only going to become more acute in the coming years. At the same time, technology is playing a more prominent role in the sector. Engaging the next generation has never been more important and hosting the event virtually provides students from all over the country access to invaluable insight from industry professionals and recent graduates."

The event further supports Balfour Beatty's commitment to The 5% Club, a UK employer-led initiative focused on creating momentum behind the recruitment of apprentices and graduates into the workforce.

About Balfour Beatty:

Balfour Beatty (balfourbeatty.com) is a leading international infrastructure group. With 28,000 employees, we provide innovative and efficient infrastructure that underpins our daily lives, supports communities and enables economic growth. We finance, develop, build and maintain complex infrastructure such as transportation, power and utility systems, social and commercial buildings.

Our main geographies are the UK & Ireland, US and Far East. Over the last 100 years we have created iconic buildings and infrastructure all over the world including the London Olympics' Aquatic Centre, Hong Kong's first Zero Carbon building, the National Museum of the Marine Corps in the US and the Channel Tunnel Rail Link.

Balfour Beatty is a member of 'The 5% Club', a UK employer-led initiative focused on creating momentum behind the recruitment of apprentices and graduates into the workforce. Chief Executive Leo Quinn was the founding member of the 5% Club. The Company is committed to ensuring that, within five years of joining, at least 5% of its workforce consists of Apprentices, Graduates and Sponsored Students.

About Scape Group:

Scape Group is a public-sector organisation, dedicated to creating ongoing efficiency and social value via the built environment. Scape and its subsidiaries offer fully managed frameworks, property services, innovative design solutions, community investment opportunities and joint ventures.

By bringing together the strongest teams from the public and private sectors, Scape's rapidly deployed, highly measurable and collaborative approach delivers value for money and quality buildings whilst stimulating local economic growth and community enrichment. Scape operates with a current buying capacity of around £13bn and has helped to deliver over 2,400 public sector projects with more than 1,700 currently in progress. This year, Scape Group was named the 'Best Client to Work With' across the public and private sector, at the annual Construction Enquirer Awards. For more information visit: scapegroup.co.uk