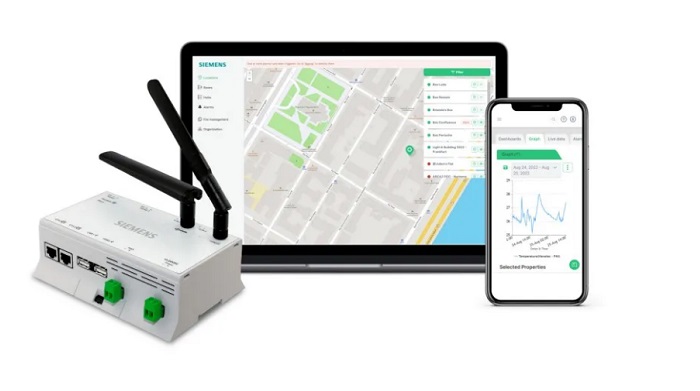 Siemens Smart Infrastructure has launched Connect Box, an open and easy-to-use IoT solution designed to manage small to medium-sized buildings. The latest addition to the Siemens Xcelerator portfolio, Connect Box is a user-friendly approach for monitoring building performance, with the potential to optimize energy efficiency by up to 30 percent and to substantially improve indoor air quality in small to medium sized buildings such as schools, retail shops, apartments or small offices. Siemens Xcelerator is an open digital business platform that enables customers to accelerate their digital transformation easier, faster and at scale.
Connect Box allows users to accomplish essential daily building management tasks from one place via a cloud-based interface with no additional gateway or software. Alarm notifications for potential issues as well as graphics that visualize historical trends provide meaningful insights into the building performance at any time, supporting the optimization of building operations.
Connect Box offers intuitive online access via desktop or smartphone. Installation is fast and easily accomplished via plug and play, so system integrators, technicians and facility managers do not need engineering skills to set up, configure and operate the system. The included library contains more than 500 ready-to-connect field devices and is constantly growing, from both Siemens and third parties. A smart converter supports 11 communication protocols, both standard and proprietary, wired or wireless, including LoRaWAN, BACnet, Modbus and KNX.