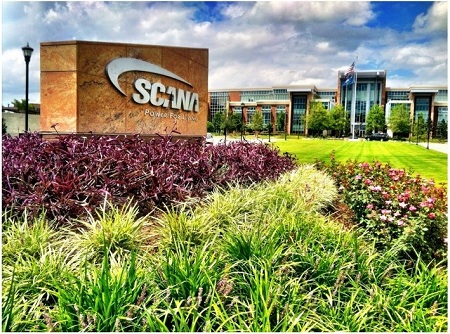 SCANA Corporation and Santee Cooper announced that the Interim Assessment Agreement with Westinghouse Electric Company, LLC concerning the nuclear construction project at the V.C. Summer Nuclear Station has been amended.
The primary amendment is the extension of the term of the agreement through June 26, 2017, subject to bankruptcy procedures. The agreement allows for a transition and evaluation period, during which South Carolina Electric & Gas Company (SCE&G), principal subsidiary of SCANA, and V.C. Summer Nuclear Station project co-owner, Santee Cooper, can continue to make progress on the site. During this period,Fluor will remain in its current role, and the project's co-owners will continue to make weekly payments for work performed during the interim period.
The agreement extension allows the co-owners additional time to maintain all of their options by continuing construction on the project, while examining all of the relevant information for a thorough and accurate assessment to determine the most prudent path forward. The goal is to reach a decision that would balance the needs of its customers and stakeholders.
PROFILE
SCANA Corporation, headquartered in Cayce, S.C., is an energy-based holding company principally engaged, through subsidiaries, in electric and natural gas utility operations and other energy-related businesses. The Company serves approximately 713,000 electric customers in South Carolina and approximately 1.3 million natural gas customers in South Carolina, North Carolina and Georgia.Information about SCANA and its businesses is available on the Company's website at www.scana.com.
SCE&G is a regulated public utility engaged in the generation, transmission, distribution and sale of electricity to approximately 713,000 customers in South Carolina. The company also provides natural gas service to approximately 361,000 customers throughout the state. More information about SCE&G is available at www.sceg.com.
Santee Cooper is the ultimate source of electricity for approximately 2 million people across South Carolina. A public power utility owned by the state, Santee Cooper offers low-cost, reliable and environmentally responsible electricity and water services and innovative partnerships that attract and retain industry and jobs. To learn more, visit www.santeecooper.com.