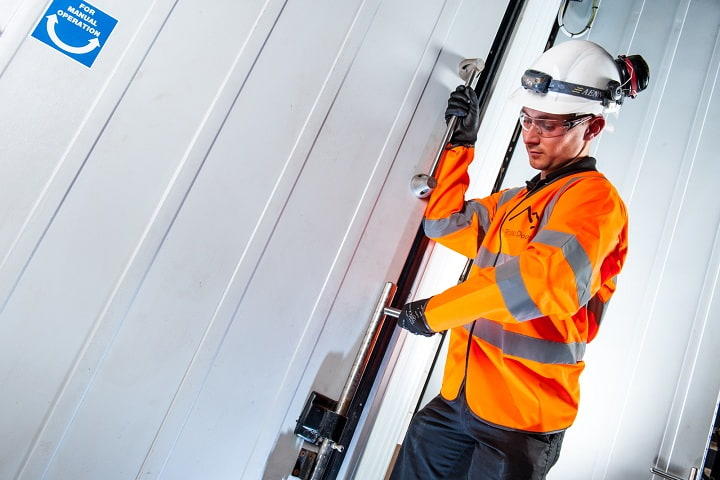 Rhino Doors, the UK's leader in the design and manufacture of high-performance engineered doors, has launched Rhino Site Systems Limited (RSSL), a new arm of its business which will manage the company's aftersales services.
The manufacturer, which recently won contracts to supply bespoke doors for Transport for London's Bank and Moorgate Stations, has chosen to house its aftersales services in a new, separate business, allowing it to scale up its offering and deliver a focused, high-level service to clients in a range of sectors.
RSSL will be providing Rhino Doors' customers with premium levels of customer service nationally, building on the company's excellent reputation in the manufacturing industry over the past 25 years and its acquisition of global contracts in 2021.
Services provided within the new arm of its business will include surveys and reports, maintenance repairs and servicing, and emergency call-out cover.
Stuart Lawrence, Managing Director of Rhino Doors, said: "This is an incredibly exciting moment for the business as we invest in the creation of a standalone, customer-focused business that will provide expert aftersales support for Rhino's extensive installed door base.
"Over the past five years the Rhino brand has more than tripled in size, and the creation of RSSL allows us continue with the growth while delivering a bespoke service to clients across a range of sectors."
About Rhino Doors
Established in 1983, Rhino Doors have worked to develop a unique door design that was quickly recognised by UK industry leaders. Following their success with basic industrial doors, they proceeded to develop a range of physical attack delay products. As their work for the Ministry of Defence developed, and Rhino entered the Transport Infrastructure sector with contracts for Crossrail, they began manufacturing a whole new range of performance rated doors and ancillary products, thus transforming Rhino into the versatile door manufacturer they are today.
Rhino Doors provide a comprehensive range of pre-engineered and bespoke, primary and multi-performance rated doors for the protection of national assets. They have established themselves over many years in key sectors including Critical National Infrastructure, Defence and Oil & Gas. Rhino Doors have worked on a number of transport infrastructure projects including Crossrail.
Located at the heart of the Welsh steel industry, Rhino Doors produce pre-engineered CPNI attack delay rated sliding and folding doors and bespoke, multi-performance rated door and wall constructions.