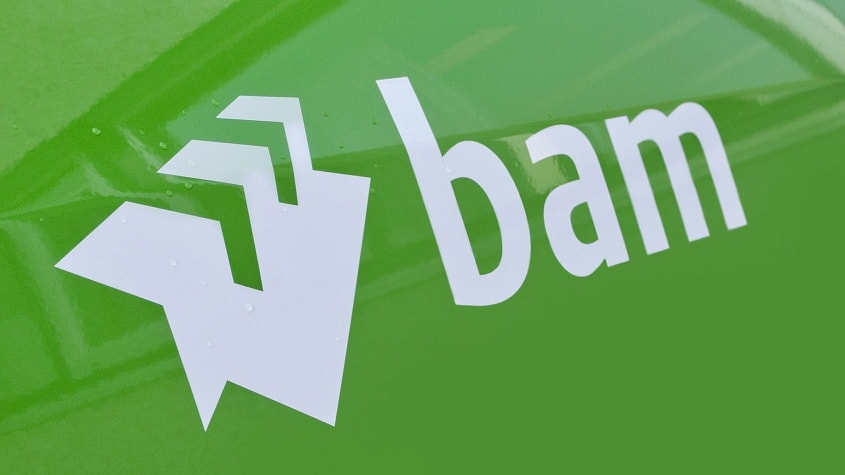 The Morgan Sindall and BAM Nuttall joint venture, bmJV, has been awarded two contracts worth a total of approximately €360 million (£322 million) to deliver part of Highways England's smart motorway programme.
The first contract, a two stage design and build contract worth approximately €115 million (£104 million), is to upgrade 10 miles of the M62 between Warrington (J10) and Manchester (J12). bmJV, supported by design partners WSP and AECOM, commenced the design phase in December 2017, with works planned to start on site from spring 2018.
In addition, the second contract, worth approximately €245 million (£218 million) to bmJV, will see the M27 between junctions 4 and 11 converted to create permanent dual 4-lane all lane running along the 15-mile stretch. The design phase will commence in January 2018 with bmJV supported by design partners SWECO/Mott Macdonald and WSP. Construction will begin in spring 2018.
Both contracts have been awarded under Highways England's Collaborative Delivery Framework, the largest ever for the improvement of England's motorways and A roads, representing the government's commitment to investing in infrastructure to boost the economy. bmJV was awarded a place on the framework in 2014.
Paul Gott, managing director of Highways at Morgan Sindall, said: 'These contracts mark the start of two more prestigious projects for bmJV. The established relationship between our two companies enables us to provide the best possible service to enhance the capacity and reliability of the UK's strategic road network in order to improve journeys for road users.'
Morgan Sindall Construction & Infrastructure Ltd
Morgan Sindall is a UK construction and infrastructure business with a network of local offices. The company works for private and public sector customers on projects and frameworks from £50,000 to over £1 billion. Activities range from small works and repair and maintenance, to the design and delivery of complex construction and engineering projects where it is able to provide specialist design, tunnelling, utilities, building, civil engineering and mechanical and electrical services. The company operates across the commercial, defence, education, energy, healthcare, industrial, leisure, retail, transport and water markets. Morgan Sindall is part of Morgan Sindall Group plc, a leading UK construction and regeneration group with revenue of £2.6 billion and which operates through six divisions of Construction & Infrastructure, Fit Out, Property Services, Partnership Housing, Urban Regeneration and Investments.
BAM Nuttall Ltd
BAM has a worldwide reputation for delivering some of the most complex and challenging civil engineering projects and in the UK has delivered several significant schemes that are helping to shape modern Britain. Royal BAM Group has a diverse range of customers in both public and private sector with an annual turnover of £6 billion across all sectors employing approximately 20,000 people. Within the UK BAM Nuttall delivers significant civil engineering schemes in rail, marine, tunnelling, highways, remediation and water sectors, working with both its UK sister and European group companies to provide a complete service. BAM's collaborative approach to delivery of challenging multidisciplinary projects includes Network Rail Frameworks, HS1, Crossrail, Borders Rail, London 2012 Olympics and LU Station upgrades.
Further information:
analysts: Joost van Galen,
+31 (0)30 659 87 07;
press: Arno C. Pronk,
+31 (0)30 659 86 23.