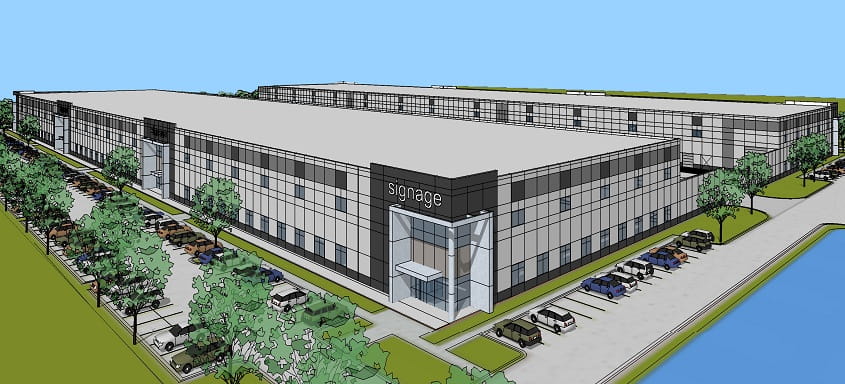 Meritex is nearing completion on two state-of-the-art 144,000-square-feet bulk-distribution buildings in Roseville, totaling 288,000 sq.-ft.
The buildings, called Highcrest II and III, were constructed after the acquisition and demolition of a 360,000-sq.-ft. industrial property, formerly known as the Minnesota Technology Exchange building. Meritex acquired the property in November 2017. Highcrest II and III have already been well received in the market.
 "We've seen an increase in companies looking to take advantage of the 32' clear height and excellent access to Interstate 35W," said Ben Lieser, Minnesota regional manager at Meritex. "Leasing activity has been strong with 36,000 square feet already signed with a multinational company that is thrilled to be in a brand-new building conveniently located to their customers."
The development site, located at 2501 and 2503 Walnut Street in Roseville, has close access to Interstate 35W, Highway 36 and Highway 280, and is closer to downtown Minneapolis and downtown St. Paul than any other recent industrial development. It is zoned I-1, which permits a variety of uses including manufacturing, warehousing and distribution, and will feature 32-foot-clear ceilings and ESFR sprinkler systems.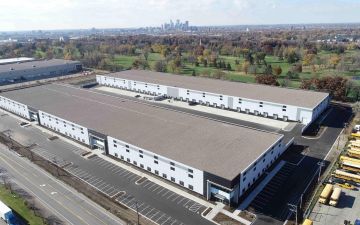 The site is across the street from Meritex's fully-leased, 130,000-sq.-ft., Class A office-warehouse known as Highcrest Distribution Center I, which is currently home to Asmodee, a publisher of board games, card games and role-playing games.
The Cushman & Wakefield team of David Stokes, Todd Hanson, Jason Sell, Chris Weirens and Ian Thompson are handling leasing services.
About The Meritex Company
The Meritex Company is the expert in putting properties and people together, offering the flexibility and innovation of a family-owned company, with the discipline and governance of a much larger business. With more than a century of experience providing light industrial real estate to companies at every stage of their growth, Meritex offers spaces that allow businesses to grow, evolve, and redefine themselves as needed. Meritex owns, develops and manages approximately 10 million square feet of institutional grade, multi-tenant space made up of more than 90 properties, ensuring that each is capable of meeting the demands of its dynamic tenant base. The broad selection in eight markets – Atlanta, Charlotte, Columbus, Houston, Indianapolis, Kansas City, Minneapolis-St. Paul and Phoenix – means companies will find the right place to take care of business, while receiving responsive service and great solutions for their space needs, now and into the future. The Meritex Company is headquartered in Minneapolis.