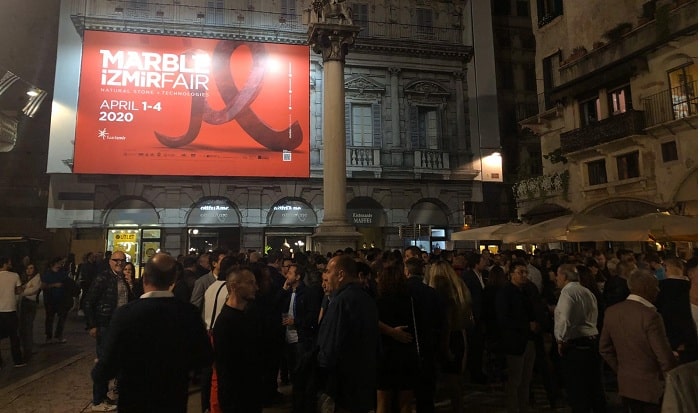 Marble İzmir Fair where important steps are taken which will increase the brand value of the sector with its experience of a quarter-century, does not fit into its shell anymore. Marble İzmir, which engages in initiatives in order to increase the brand value of the sector in addition to the fair, has added a new one to its experience of a quarter-century. "Marble", the fair brand of İZFAŞ, will be organized as "Marble Warsaw" in Poland in June4-6.
Marble İzmir is an increasing value
Marble İzmir Fair, which is the largest natural stone exhibition of the world, continues to introduce the Turkish stone to the whole world with different colours and patterns over 120 and several structures over 80. The fair, which takes the first ranking in the world in its sector, brings the sector representatives together in Turkey and the world each year.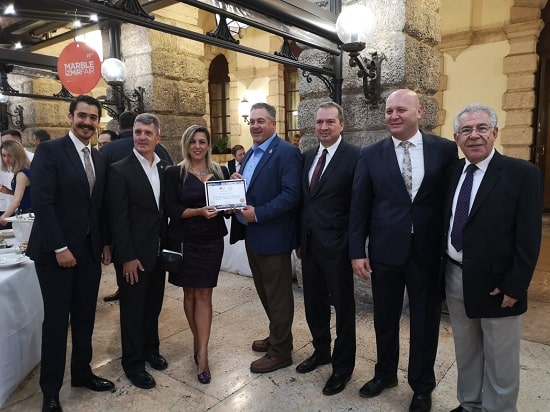 The fair, which brings the local suppliers of the natural stone sector together with foreign buyers and directly has an impact on export figures, also places great importance on the design and event activities towards the use of natural stone in daily areas. 25th Marble İzmir Fair, which has turned its face to design in the changing world within this scope, revealed the quality, diversity worldwide areas of usage of the Turkish natural stone and its creativity in design through the activities it has organized in the previous March.
Brand of İzmir is on world's display
The fair where all components of the sector; from the manufacturer to the supplier, from the designer to the architect comes together with world giants, has also drawn a road map towards the future of natural stone industry in Turkey. Marble İzmir Fair, where the transformation movement of the natural stone has been initiated, is getting prepared to be a flagship for the future of the sector.
Under the roof of Marble İzmir Fair organized by İzmir Metropolitan Municipality and İZFAŞ, a fair business cooperation agreement has been made with Ptak company from Poland at the beginning of September. "Marble", which has created a brand value within this scope, will also be organized in the Warsaw city of Poland from now on. Marble Warsaw, which is getting prepared to bring a new interpretation to the understanding of fair business in Turkey with the quarter century of experience of Marble İzmir, will give the opportunity of opening up to the European and World market to its exhibitors.