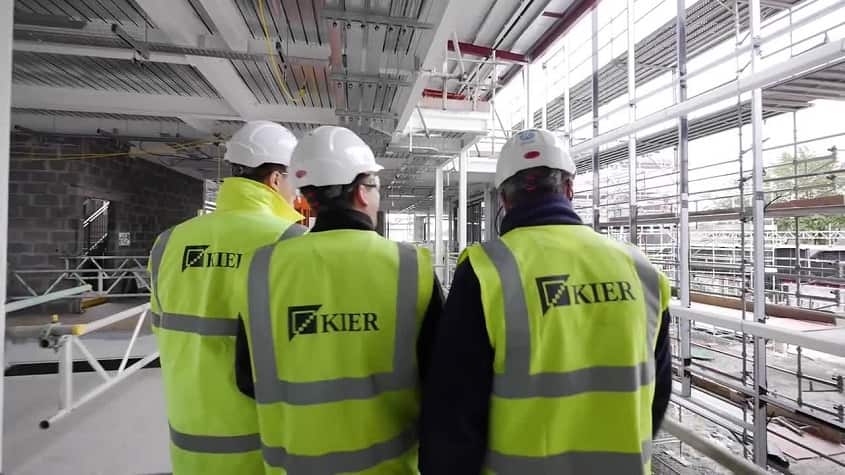 Kier today announces it has been awarded a seven year contract valued at £147m to provide highways services across Shropshire for Shropshire Council.
The new contract, which commences on 1 April 2018, will last for seven years with a potential three year extension. It will see Kier working in partnership with the council and builds on the company's successful relationships with other local authorities covering Surrey, Suffolk, Lincolnshire, Northamptonshire, Torbay and London Boroughs including the Blackwall Tunnel.
This award complements Kier's existing presence in the region, where its currently delivering Highways England's five-year asset support contract in Area 9, covering Shropshire, Gloucestershire, Staffordshire, Warwickshire, Herefordshire, Worcester and the West Midlands. The scope of the contract includes highways maintenance, highways projects, street lighting, flooding and drainage, bridge and structure maintenance and emergency response. Kier will also provide winter maintenance and extreme weather provision through the contract.
Dave Wright, executive director, Kier Highways, said: "Building on our experience as one of the leading providers of highways management and maintenance services for both strategic and local authority roads across the UK, we are delighted to be working with Shropshire Council. "Kier Group has a long track record of working on public and private projects in the region. In highways we bring an innovative, high quality approach to service delivery and are looking forward to bringing our extensive expertise across local authority highways to improve service delivery for the people of Shropshire."
Steve Davenport, Shropshire Council's Cabinet member for highways and transport said: "We are pleased to award our Highways and Term Services contact to Kier following a lengthy and detailed procurement process. Our highways and transport team have been working hard for over a year to ensure that the procurement process and the development of the overall contract for these key services was carried out thoroughly and effectively. We're confident we have found the best contractor for this work and we look forward to working with them to deliver the best possible highways maintenance services for the people of Shropshire.
"There are some mobilisation matters to finalise over the forthcoming months and we will be working jointly with Kier to finalise all the necessary details before they start work in April next year."