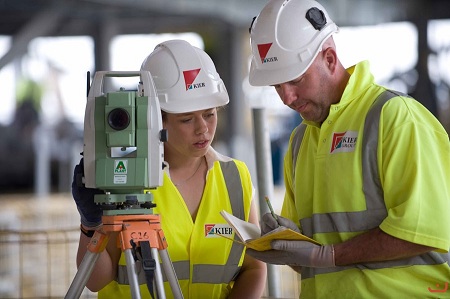 Kier has been appointed for a £36m redevelopment of the former pathology and residential staff quarters at St Bartholomew's Hospital in London for Nuffield Health, the UK's largest not-for-profit healthcare organisation.
It will see two disused buildings transformed to create a new cardiac unit, as well as an outpatients and minor procedures department.
The 48-bed facility will specialise in cardiology, orthopedics and general surgery and will house four operating theatres as well as 28 consultation rooms. It will also provide a space for physiotherapy, health assessments and a range of diagnostic services.
Construction is due to begin on site in August 2018, with the new hospital opening in 2021 and will be known as Nuffield Health at St Bartholomew's Hospital.  
Commenting on the award, Cliff Thomas, managing director of Kier Construction London, said: "In the construction industry, the UK healthcare sector has seen its biggest increase in activity for two years, and Kier is currently working on over £400m of healthcare projects in London and the South East alone.
"We've recently finished work on the UK's first dedicated centre for cancer immunology research at Southampton General Hospital and are working to successful completion of the new emergency department and assessment unit at Wexham Park Hospital. We are extremely pleased to have been awarded this opportunity to provide a state-of-the-art, patient focused health unit in London. We're looking forward to working together with Nuffield Health to deliver a first-class facility for patients."  
Steve Gray, chief executive officer at Nuffield Health said: "This is an exciting development for Nuffield Health in London. By connecting up with our existing fitness and wellbeing clubs and the numerous workplace wellbeing facilities we run in London, we can provide more people with consistently excellent, personalised care in a modern setting."
This award adds to Kier's leading presence in the healthcare sector. Earlier this year, Kier also won a place on the £500m Private Investment Construction (PIC) framework to deliver privately funded projects for the NHS and private healthcare operators.