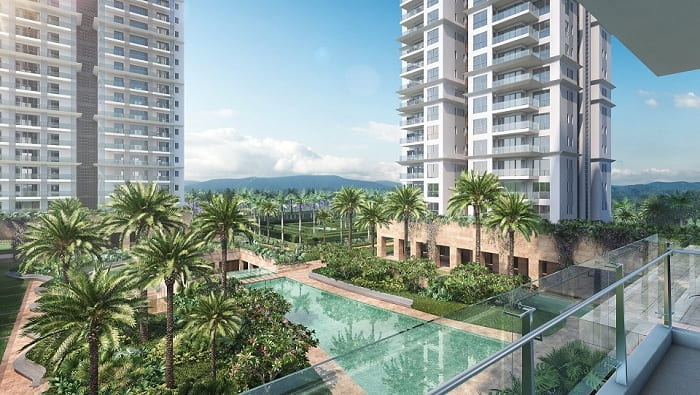 Hines, the international real estate firm, and Conscient Infrastructure have awarded the Rs 500 crore construction contract for their premium residential development 'Elevate' to Tata Projects.
Tata Projects will be responsible for construction, coordination and delivery of this premium residential project located in an exclusive enclave of Sector 59 of Gurugram's Golf Course Extn. Road. The project will be completed by 2023.
Prachish Vasudeva, senior director, Hines India, said, "We are delighted to award this prestigious contract to one of the finest construction companies in India. Elevate is a high-quality project and in Tata Projects we find a partner who shares our commitment to quality, transparency, safety and timely delivery to create the highest possible value for our customers."
Elevate is a thoughtfully designed, premium residential development option for customers, priced between Rs 2.4-4.0 crore ticket size. The project offers 556 apartments with equivalent saleable area sizes ranging from 2,100 sq-ft to 3,400 sq-ft. Conscient Infrastructure is the developer for the project while Hines is the development advisor and investment manager. The residential project with an estimated value of Rs 2000 crore is Hines's first residential venture in India.
Rajesh Jain, director, Conscient Infrastructure, said, "We chose Tata Projects because of our confidence in their construction engineering ability and their commitment to deliver high quality that an international architectural design requires."
Designed by the famous architect from Barcelona, Ricardo E Bofill, principal chief designer, RBTA, the apartment units comprise 3 and 4 bedroom apartments in varying sizes. The unique aspect of the project is its differentiating features and the eye for detail with which this project is designed to give complete peace of mind to each customer.
Vinayak Deshpande, managing director, Tata Projects, said, "We are happy to be constructing this premium residential project using world-class construction techniques with uncompromising standards of safety and quality. It is these qualities that have made us one of India's most trusted companies in infrastructure and construction sector. In fact, some of the country's most important housing projects are being built by Tata Projects."
Elevate aims to provide better homes through well thought out spaces to discerning consumers. The project has a rich amenity set which includes:
Vehicular Free Surface: The traffic circulation has been designed to keep the ground surface free from cars, while creating drop-off and pick-up zones in front of all towers in the basements itself.
Grand arrival experience: Landscaped rotunda and waterbody; exclusive vehicular drop offs in the basements Themed Landscape: Beautifully landscaped with large open green areas and a central water spine that enhances the living experience of residents
Naturally lit basement: A unique underground parking experience with natural light, fresh air and plush arrival zones
Apartment design: Three-side open apartments for maximum light and cross ventilation
Colonnade and Arcades: Inward looking stone-clad arcade that weaves the residential blocks together and creates a shaded walkway for residents
Social Club: European style clubhouse with high ceilings, segregated zones divided into social lounge, water side leisure and fine dining
Active Club: Privately located, shaded exclusive swimming pool with cascading waterfall. Separate covered lap pool and kids pool. Double storey gym with a glass wall view of the swimming pool. Air-conditioned indoor squash court and twin badminton courts / half basketball courts
Retail & banquet: Located at the entrance of the project, comprising retail shops along with banquet facilities, which are easily accessible by outsiders & guests while maintaining privacy of the residents.