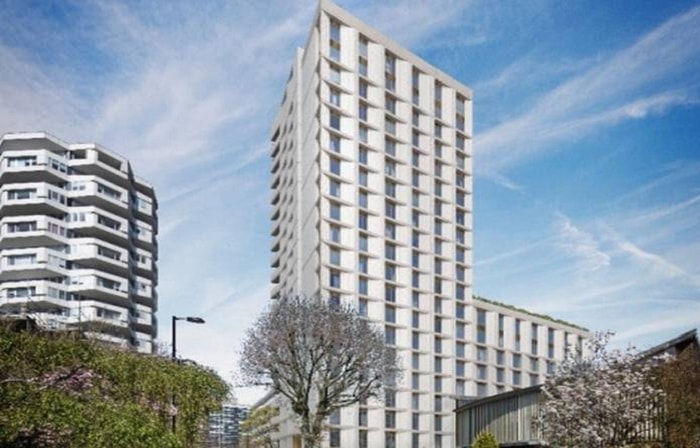 Henry Construction has landed tower deals worth nearly £55m from the Brick by Brick housing development company set up by Croydon Council.
Henry has been appointed under a £31.2m deal to build Kindred House, a Pitman Tozer Architects-designed 25-storey tower in central Croydon that that will create 128 new homes above flexible office, retail and leisure space.
It will also construct Belgrave and Grosvenor – a 17-storey tower and two four-storey buildings in the South Norwood district of Croydon, designed by HTA Design, which will deliver 102 new homes.
Henry Construction was appointed following an open competitive bidding process.
Brick by Brick operates a contractors framework for its small sites programme, but the developer goes out to market for larger-scale schemes.
Colm Lacey, Brick by Brick chief executive, said: "We are delighted to be working with Henry Construction on these two important schemes that will provide high quality, thoughtfully designed homes for Croydon.
"Design and build quality is extremely important to us and we are only interested in working with contractors who share that commitment.
"Our selection process is therefore extremely rigorous. We look forward to working closely with Henry Construction and local residents to deliver these much-needed new homes".