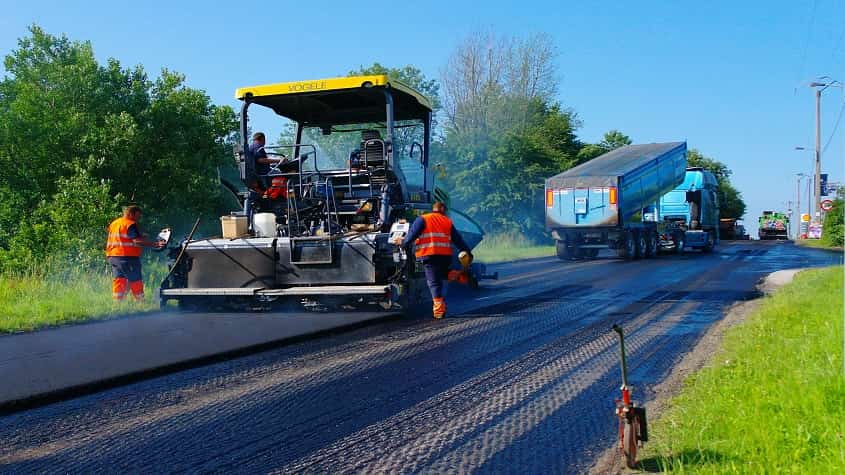 Granite Construction Incorporated announced today that the joint venture team comprised of Granite and Obayashi Corporation has been awarded a $165 million contract by the Naval Facilities Engineering Command (NAVFAC) Pacific for the Finegayan Utilities and Site Improvements Phase I project in Finegayan, Guam.
Granite's portion of the contract is 55 percent. As consolidating partner, the total contract award of $165 million will be booked into Granite's backlog in the third quarter of 2017. The Marine Corps Base Guam, located on the Naval Computer and Telecommunications Station, will house about a third of the 5,000 U.S. Marines who will be relocated from Okinawa and stationed on Guam in the coming years.
The project will prepare the 400-acre site for future construction of operational, administrative and bachelor housing structures for the new Marine Corps base. The joint venture team will be responsible for the demolition of existing structures, utility relocation, new utilities, roads and other infrastructure such as fencing, sidewalks, signage and striping as well as clearing the site of unexploded ordnance and munitions of explosive concern. The construction will be executed employing green waste and storm water management, mitigation of historic properties, and conservation measures for threatened and endangered species. The project is underway and is scheduled to be complete by 2020.
About Granite
Through its offices and subsidiaries nationwide, Granite Construction Incorporated (NYSE:GVA) is one of the nation's largest infrastructure contractors and construction materials producers. Granite specializes in complex infrastructure projects, including transportation, industrial and federal contracting, and is a proven leader in alternative procurement project delivery. Granite is an award-winning firm in safety, quality and environmental stewardship, and has been honored as one of the World's Most Ethical Companies by Ethisphere Institute for eight consecutive years. Granite is listed on the New York Stock Exchange and is part of the S&P MidCap 400 Index, the MSCI KLD 400 Social Index and the Russell 2000 Index.
Granite Construction Incorporated
Media
Jacque Fourchy,
831-761-4741
Investors
Ronald Botoff,
831-728-7532