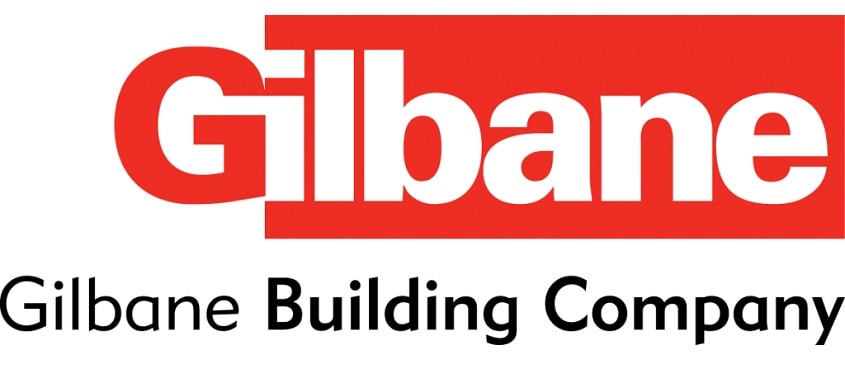 Gilbane Building Company is raising the bar for the construction industry when it comes to safety with its latest implementation of wearable devices that detect slips, trips, and falls on the job, triggering an automatic alert to designated site personnel including medics. 
The time it takes to respond to an incident is greatly reduced and allows for quick action in an emergency situation.
Gilbane has adopted the Spot-r network and suite of wearable and sensor devices, developed by Triax Technologies, a Connecticut-based construction technology company, to gain real-time, digital visibility into its workforce, equipment and site safety. The Spot-r Clip connects to a project-specific network that automates worker headcount procedures and provides the real-time locations of each worker on site.  Workers also have the ability to push a button on the device to report an issue or hazard to their supervisor over a direct channel.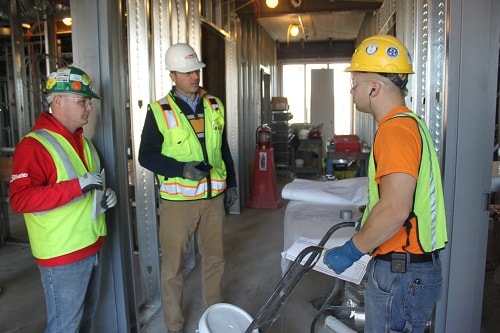 If needed, alarms can be triggered to streamline evacuation procedures in the event of an emergency through another Triax Technologies device installed around the jobsite called the Spot-r EvacTag. This device gets the message out to everyone on site at the same time regardless of their location. "When it comes to site evacuation, every second counts.  We are excited about the Spot-r EvacTag because it significantly reduces the amount of time it takes to evacuate workers. Also, because Spot-r lets us track worker headcounts and locations in real-time, we can be sure everyone is accounted for. The safety benefits it offers are critical," says Don Naber, senior vice president – director of risk management for Gilbane Building Company.
Safety is the driving force behind expanding Gilbane's use of this technology which integrates well with construction project control systems.   Jason Pelkey, senior vice president – chief information officer, says, "In addition to the safety and insurance benefits that Spot-r provides, we are also looking at ways to further enhance the value to jobsites by integrating it with our project controls system, SmartApp.com™, to automate the daily work hour reporting and other time and attendance recording. We are excited about exploring the numerous possibilities to reduce manual inputs through this technology."
The sensors monitor when and where workers are on site during any given time, allowing closer control over the manpower and productivity while reporting cumulative man hours.  In addition, equipment can be tracked using Spot-r EquipTag sensors.  The equipment sensor and worker clip connect with each other to identify who is using what piece of equipment, allowing supervisors to ensure that the person operating the equipment is authorized to do so.
"Commitment to worker safety and continuous, data-driven improvement every day of the week is what continues to set Gilbane apart," said Chad Hollingsworth, CEO and co-founder, Triax Technologies. "We're proud to work with Gilbane to enhance jobsite visibility, streamline communication, and improve safety with wearable technology and real-time data. Gilbane has been on the leading-edge of construction innovation and safety from the beginning, and we look forward to building upon our relationship with the tools and technologies that will help them continue their commitment."
"The Spot-r Clip technology helps improve safety on our project sites by identifying unsafe behaviors and allows us to be proactive in correcting those behaviors before an incident occurs.  It aligns well with our Gilbane Cares culture of returning construction workers home safely at the end of each work day.  Our goal is to be the largest user of Spot-r technology in our industry," says Rebecca Severson, vice president – corporate safety director at Gilbane Building Company.
About Gilbane Building Company
Gilbane provides a full slate of construction and facilities-related services – from pre-construction planning and integrated consulting capabilities to comprehensive construction management, general contracting, design-build and facility management services – for clients across various markets. Founded in 1873 and still a privately held, family-owned company, Gilbane has 46 office locations worldwide. Gilbane has built some of the most complex and celebrated construction projects in the nation and has been recognized for excellence in safety by the Construction Users Roundtable (CURT) and the Associated General Contractors of America (AGC).  For more information, visit www.gilbaneco.com.
About Triax Technologies
Triax Technologies, Inc. is a Norwalk, Conn.-based technology company that develops and delivers Internet of Things (IoT) solutions for the construction industry. Its flagship Spot-r system connects workers, equipment and managers through a proprietary, minimal infrastructure network, sensors and a cloud-based dashboard. By providing real-time, data-driven visibility into daily site operations and safety incidents, Spot-r is changing the way construction companies manage resources, information and risk. More information can be found at www.triaxtec.com.