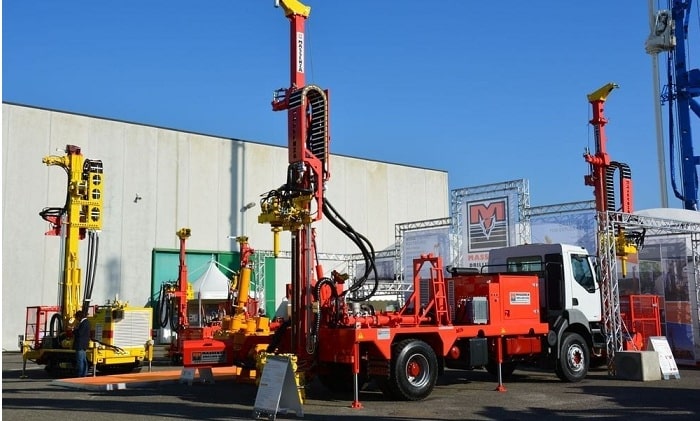 Piacenza Expo is ending the commercial action relating to the next edition of Geofluid, which will take place from September 30th to October 3rd, 2020 in the renewed Piacenza showgrounds.
Still only a few places available to participate as an exhibitor.
The last edition ended with an excellent and prestigious success in terms of numbers and contents. In fact, 2018 edition of Geofluid registered over 11,000 professional operators from 86 foreign countries and 287 direct exhibitors, confirming the importance of this international event.
Geofluid is a tailor-made appointment.The limited size of the event, due to the extreme specialization, is an advantage: the right size that always rewarded.
The next edition of Geofluid is therefore going to be an important strategic moment for the drilling and underground works sector. The main sectors such as GEOTECH – GEOTUNNEL – GEOCONTROL – NODIG – GEOTERMIA will be maintained, to which will be added a series of initiatives relevant to the energy transition phase.
Management of energy resources, water and circular economy, reclamation technologies, pollutants management and environmental protection, prevention of hydrogeological risk, dewatering, eco-sustainable solutions and technologies, startups in the drilling and foundation industry, technological innovation, sustainable management of resources, energy efficiency of plants and equipment, dissemination of good practices will be some of the issues of the 2020 edition for a perspective vision project for the next 10 years.
For further information visit www.geofluid.it or contact: geofluid@piacenzaexpo.it