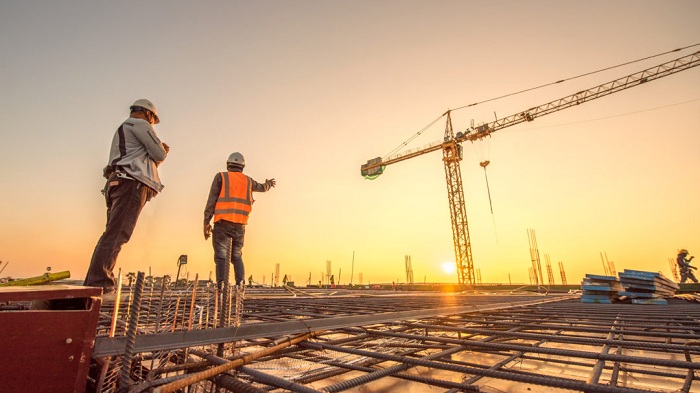 Within the integrated digital project delivery (IDPD) strategy of Gammon Construction comes its latest digital solution, one conceived to bring transparency to the entire site inspection procedure. Called Inspecto, the innovation strengthens the scrutiny of inspection practices with consistency and reliability.
The IDPD approach
A construction management approach, Gammon's IDPD focus sees a variety of digital tools utilised to fully integrate processes and people over the entire course of a project, from the initial planning and design stages through to facilities management, resulting in faster, safer and smarter building capabilities. The company views this approach as an antidote to the current issues of rising construction costs, ageing manpower and pressing housing needs. Included under Gammon's IDPD umbrella are construction principals such as Design for Manufacturing and Assembly (DfMA) which seeks to find the most efficient methods of delivering a project, the most common of which is through factory conditions.
Gammon recently successfully delivered a data centre project in Singapore at which a DfMA mindset resulted in 70% of the structure being precast offsite, 70% of the façade delivered as prefabricated modules and 69% of the mechanical and electrical works modularised off site. The project has since become a showcase for Singapore's Building and Construction Authority.
Thomas Ho, Chief Executive of Gammon, commented: "I firmly believe the DfMA approach, provides the solutions to overcome construction challenges and deliver greater value to our clients. This direction aligns with the trend of the global construction industry and Gammon is committed to taking the lead in this process of digital transformation."
Inspecto – Seamless Inspections and Record-Keeping
In response to recent issues concerning site inspection records, Gammon has proactively worked to tighten its scrutiny system by developing Inspecto. Inspecto is a digital solution for site inspection processes among contractors, consultants and clients that operates in a seamless, trustworthy and eco-friendly manner.
Comprising of a mobile app, a dashboard and proactive real-time alerts, Inspecto integrates process tasks with site inspection and test plans to enhance efficiency and traceability. It supports performance of all Request for Inspection and Survey Check (RISC) process tasks including RISC status monitoring, on-the-spot inspections and results endorsement. The system also proactively sends real-time notifications and daily summaries of outstanding tasks to relevant parties for actions.
To address the increasing threats to cyber security, Inspecto is protected with the latest security software and all data is encrypted – whether on a mobile device or cloud storage. To improve trust among all stakeholders, Gammon will also incorporate Blockchain technology into Inspecto to ensure all records are real and protected from manipulation.
The holistic system of Inspecto not only massively reduces the use of paper, it also shortens inspection turnaround time, creates fewer disturbances on site, and keeps reliable and consistent records for further reference.