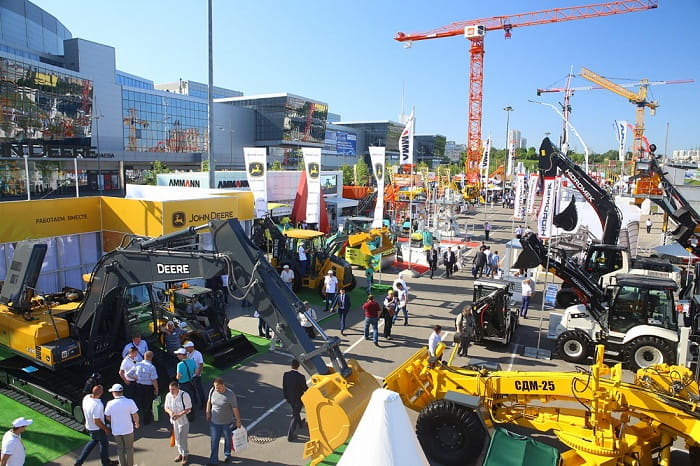 The 20th anniversary edition of bauma CTT RUSSIA will take place at IEC Crocus Expo in Moscow on June 4 – 7, 2019.
On 60,000 sqm of exhibition space, 576 exhibitors from 24 countries will present themselves to around 18,000 visitors.
Since 20 years bauma CTT RUSSIA is not only the largest exhibition for construction equipment and technologies in Russia, but also the most important platform for industry trends and business opportunities in Russia and CIS countries.
If you haven´t already registered, don´t lose time and get your free ticket right now with the promo code Z26GT7.
Exhibitor directory 2019
Access here the preliminary exhibitor list of bauma CTT RUSSIA 2019.
bauma CTT FORUM
One of the highlights will be the brand-new open conference platform bauma CTT FORUM where each day is dedicated to a specific industry sector with presentations like:
"Solutions for the Environment" presented by IFAT
Wednesday, June 05 – Mining Day
11:00 – 17:00
Pavilion 3, hall 14
Access the full program here.

bauma CTT RUSSIA impressions
To get an overall impression of the show watch our video.