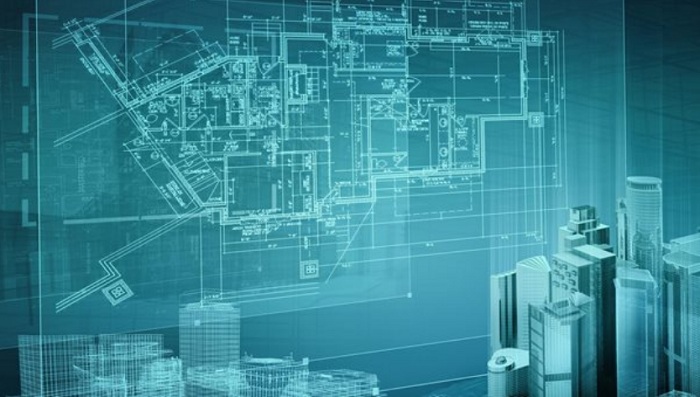 The number of megaprojects globally is increasing, and are set to become 24% of global GDP within the next decade, however these projects are notoriously fraught with overspend and delays.
The reasons are numerous and complex, however a lack of innovation and digitisation are often cited as key contributing factors. The question is, why has the industry been so slow to adopt digital technologies?
Since the advent of mobile computing, in particular, the industry has been restricted by the availability of technology with the power and capacity to serve our work environment and obstructed in its pursuit of the 'build it right, first time' goal.
I believe that it is only by addressing these deep-rooted deficiencies that we open the door to tackling the key factors limiting construction megaprojects.
Turning the tech tide in construction
I witnessed the limitations of available technology first-hand when working as a Digital Construction Manager on large scale projects across Europe. BIM has undoubtedly taken the industry forward, addressing many of the prevailing issues in design and co-ordination, however the technology has not previously existed to take BIM models on-site. Therefore, we have been bound to converting 3D designs into 2D drawings for use on-site, with all of the resulting delays and errors that this process causes.
In 2016, on a megaproject with J Coffey Construction, I was able to explore a proof of concept for paperless construction which removed 2D from the process. The result was a massive 500% increase in productivity and validation that 2D was the problem.
It is by eliminating 2D from the process of construction, and remaining in 3D from design, through to construction and validation, that you can eliminate out of tolerance construction and the many costly problems it causes.
When it comes to megaprojects; the larger the project, the more significant the benefits of removing 2D from the process, helping to unlock their full potential.
2D is not a natural language for humans, we naturally see the world in 3D. Yet, industry professionals are required to interpret 2D drawings, conceptualise the 3D asset and then build on-site to within construction tolerances. What's more, validation of these works using laser scanners, 360 cameras and other similar reality capture solutions, only show errors after they have occurred reinforcing a reactive mindset.
Savings of up to 20% can be made on construction project costs just by cutting out the inaccuracies, decision delays and re-work on-site that is caused by having to look back to identify errors.
Ultimately, a more proactive approach supports on-the-spot decision-making by equipping construction managers with the knowledge they need to build it right, first time.
Forget what you think you know about AR
This is where advanced technologies like Augmented Reality (AR) are bringing big change to our industry. AR is a form of immersive technology that overlays a real-life view with computer-generated 3D imagery. Unlike Virtual Reality, where the user steps into the virtual world created by the application, AR keeps your feet firmly on the ground and projects digitalised text and images through a smartphone, visor or heads-up display.
We've been the first, and remain the only company to combine AR with the power of today's mobile computing capabilities, so users can view hyperscale BIM models on site, in real time and within construction tolerances. This is what we call 'Engineering Grade AR' and is the foundation for HoloSite, which custom-integrates Engineering Grade AR within a safety standard-compliant hard hat and visor – uniquely enabling real-time validation and revolutionising the construction process.
Engineering Grade AR delivers a fundamental change in the way construction is carried out, as it enables teams to shift from the reactive approach of identifying and fixing out of tolerance construction errors after they have occurred, to proactively preventing them from happening in the first place.
Applying future tech to megaproject challenges
Engineering Grade AR has the capability to unlock the full potential of megaprojects, by tackling the key areas of risk outlined in KPMG's report.
Capacity issues exist because there are only a limited number of companies that have the size and experience to tackle megaprojects. Engineering Grade AR helps reduce the blockage to productivity that this causes by allowing the world's largest construction companies to complete megaprojects on time and on budget.
This technology tackles the issue of talent capability, as it instantly equips newly qualified site managers with up to 40 years' experience and the benefit of foresight.
Megaprojects are fraught with risk for the contractors taking them on, but Engineering Grade AR helps to increase project certainty and reduce complexity, therefore significantly de-risking the build on-site.
Build it big, but build it right first time
Within the industry megaprojects have become notorious for all the wrong reasons, but Engineering Grade AR is part of the solution that will enable these projects to continue to grow in size, complexity and frequency.
This isn't just theoretical; Engineering Grade AR is being deployed on megaprojects today, enabling construction teams to build it right first time, driving efficiency and ultimately saving time and money.
Enabling a proactive approach that unlocks productivity makes sense in all construction projects, but in megaprojects the stakes are higher – the bigger the project the greater potential for overspend and overrun, so building it right first time becomes even more critical to project success.