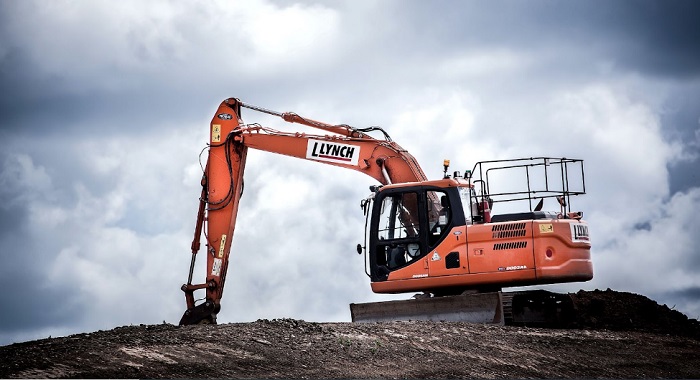 Winter has finally arrived in the UK, with icy conditions and freezing temperatures engulfing the country. With the seasons being unpredictable, winter maintenance plans can be subject to change at the last minute, which can impact the flow of your work. Protecting your machinery, carrying out important checks and performing maintenance will ensure that all operations can continue to run smoothly.
Lyn Burgess, construction expert at Herts Tools, providers of plant and telehandler hire, outlines the most common issues workers experience when it comes to machinery faults. She also details how these can be avoided and provides tips for carrying out thorough machinery inspections in the ice.
Daily checks
"All equipment should undergo daily checks, at least once a day", says Burgess.
"However, it's quite common for the majority of workers to skip these checks, which can lead to either damaging machinery or slowing down work. To make sure checks are being carried out correctly, companies should be regularly organising training sessions for their workers so that they're competent in using the machinery, can recognise faults and rectify them as and when they occur.
"Equipment should be examined each day since low temperatures can cause significant damage to a machine's traction, tyre pressure and battery.
"JCB telehandlers and some Kubota machinery require at least 500 hours of servicing, which goes to show the level of input required to keep them operating at full capacity. For diggers, check tracks, make sure the engine is greased and test the windscreen wipers before starting any work. For telehandlers, ensuring tyres have been checked, and the lights and boom work are key before making a start a task.
"Interestingly, JCB telehandlers are set up on a system called 'Live Link' which is connected to JCB. They'll be able to check into the system and see, for instance, how much fuel is in the tank, how long the machine has been running, when it was turned on and whether the operator was wearing a seat belt. JCB will then relay the error message to the operator to fix the issue."
The most common reasons for machine breakdowns
"The biggest reason for heavy machinery issues is human error, but such problems can often be resolved over the phone by walking the operator through common faults", says Burgess.
"If an operator spots a fault and continues to use the machinery without raising the problem, it can lead to much more damage and unnecessary repairs. The root of the problem can be insufficient training. This is usually more common in hired workers than with owner-operated machinery. The more money and time spent on training, the less likely future faults and problems become."
Glowplugs on diesel engines
"Glowplugs should last for as long as 100,000 miles. However, they'll gradually deteriorate due to wear and tear, and sometimes because of a stark change in weather conditions. Glowplugs are a heating element that warms incoming fuel and air to encourage efficient fuel combustion in a diesel tank.
"To avoid them breaking, ensure the ignition of your machine with one key turn. The curly wire light needs to go out before starting the engine up. Starting the engine with the light on can cause damage to your engine", Burgess states.
"One of the most common machinery breakdowns we experience is operators driving on punctured tyres, which can lead to the wheel rims detaching from the wheel completely", Burgess highlights.
"This can result in costly repairs and even injuries to the operator or other workers. This type of issue occurs at least once a month, but can be avoided with daily checks."
Ensuring you have a LOLER 
"Thorough Inspections (LOLER inspections) are essential for compliance with lifting operations and lifting equipment regulations. Keeping your lifting certificates up to date with annual, thorough inspections will ensure your heavy machinery runs smoothly and that you're in the best position to use the equipment safely", says Burgess.
Accidents on construction sites in the UK
According to the Health and Safety Executive report: Workplace fatal injuries in Great Britain, 2022, recorded fatalities in construction fell from 39 to 30 last year. This represents a decrease of almost a quarter (23%). But construction still far outstrips agriculture, which was a distant second industry on the list with 22 deaths.
"The best way to avoid accidents is to take winter conditions into consideration and slow down, particularly if operating heavy plant equipment. Reduced visibility (from fog, heavy rain or snow) can make accidents much more likely, especially when operating excavators and other vehicles with already reduced visibility. And if a vehicle doesn't start immediately and a jump start is needed, the best way to avoid potential damage is having an experienced operator carry it out.
"When on foot, construction workers should be especially mindful of icy patches, which can easily cause slips, trips or falls. Sufficient lighting to identify hazards can also be a problem during winter. However, proper training, safety equipment and PPE can reduce the chances of accidents happening in the first place, at any time of year".