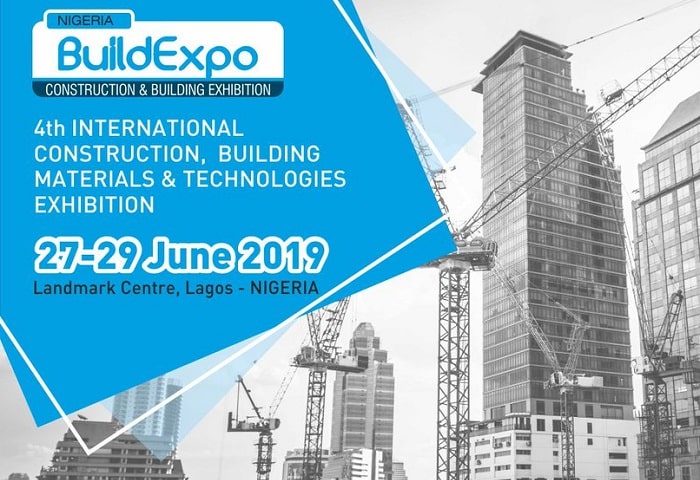 Elan Expo will host many international companies at the 4th edition; some of themare GrupoMiro, Hilal Aluminium, Kumtel, IberoSystems, Enarco S.A., Bekota? Paint, ChansonMold, Edimex, Schaefer GMBH, Maxmech, SFH from Turkey, Australia, Poland, China, Mexico, Spain, Egypt, Germany, India and Singapore.
Local companies are also very eager to the 4th edition. Some of the local companies; C. Woermann, JMG Limited, Actolog Solutions, Fred Uduma A1 ProcessingCompany, NovacolorNigeria Limited, Tranos, Terratest Foundation andLifemate Nigeria Limited have already confirmed their stands in the 4th Nigeria Build Expo. National Pavilions from China, Egypt and India will also attend the expo with various companies.
Elan Expo is waiting for new exhibitors for the final7 stands in the expo from the sectors of Construction Tools & Equipments, Materials & Machines, Oilfield & Gas Field Equipment & Services, Building Materials & Equipments & Machines, Iron & Steel Products, Pipes & Plumbing, Drilling & Well Servicing, Roofing Systems, Bathroom & Kitchen Equipments, Floor Covering, Paints, Heavy Machinery, Stone & Stone Equipment & Machineries, Wood Products, Decoration, Furniture and Glassware.
Nigeria Build Expo: 4th International Construction and Building Materials & Technologies Exhibition which is organized by Elan Expo is more educative in the 4th edition with the International Construction Summit/IBC Show 2019 between the dates on 27-29 June 2019 at Landmark Centre at Lagos, Nigeria.
Elan Expo is aiming to bring together international and local developers, engineers, architects, importers, contractors, financial institutions, governmental officials and other key stakeholders to the Construction Summit. The programs will feature talks and discussions on how advanced software and hardware are used from concept to planning and optimizing each step of the building process to minimize delays and cost overruns.
During the summit, audiences can hear from the industry pioneers about their newest technologies, experience of the speakers in constructions innovation, technological know-how, and market-specific solutions to efficient building and construction sector. In the interactive atmosphere of Summit participants can exchange their practical knowledge, market insight and technical informations during the case studies.
As in previous years the expo is supported by many local associations and institutions; such as APWEN (Association of Professional Women Engineers of Nigeria), COREN (The Council for the Regulation of Engineering in Nigeria), ACEN (Association for Consulting Engineering in Nigeria),Nigeria Chapter of ASHRAE (American Society of Heating and Air-Conditioning Engineers), The Nigerian Institute of Building, Nigeria Institution of Civil Engineers, Nigerian-American Chamber of Commerce, Nigeria Society of Engineers, African Association of Interior Designers, Nigerian Institute of Architects and Nigerian Institute of Town Planners.
DON'T MISS THE OPPORTUNITY
4th Nigeria Build Expo will take place between the dates 27-29 June 2019 for the fourth time with a new hall called as CERAMICA (International Ceramic, Bathroom, and Kitchen Exhibition) at Landmark Centre in Lagos, Nigeria with concurrent conferences and workshops.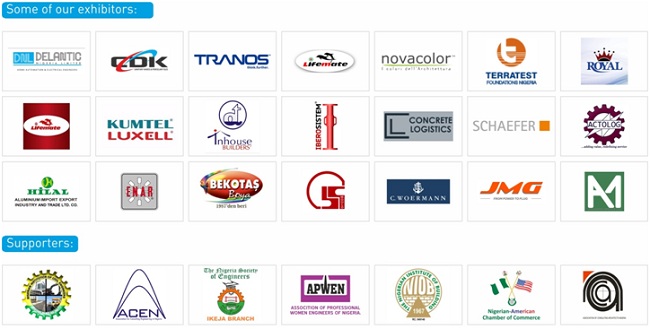 ABOUT ELAN EXPO
Elan Expo was founded in 1997 and now manages over 30 market-leading B2B events in up to 7 countries each year. Headquartered in Istanbul, Turkey, it is currently active in Nigeria, Azerbaijan, Kenya, Morocco, Iran, Iraq, and Algeria.
Elan Expo employees over 90 people who are passionate about the communities that they serve and skilled at creating the ideal circumstances for relationships to develop, knowledge to be gleaned and deals to be done by the departments of sales, marketing, B2B, visitor promotions, project, finance and advertising.
Elan Expo's operation is active in exhibitions with the multiple sectors such as Real Estate & Investment, Construction & Building Materials, Furniture & Decoration, Food &Agriculture, Beauty & Cosmetic, Fashion & Textile, Healthcare & Medical Products, HVAC, Landscape & Urban, Municipality & City Planning, and LED & Advertising.
Elan Expo's knowledge of communities they serve, their ability to attract the right people and their skill of curating the physical space and creating memorable experiences bring thousands of like-minded people together. It is the shared experience and the opportunities to make human connections which allow businesses to grow.