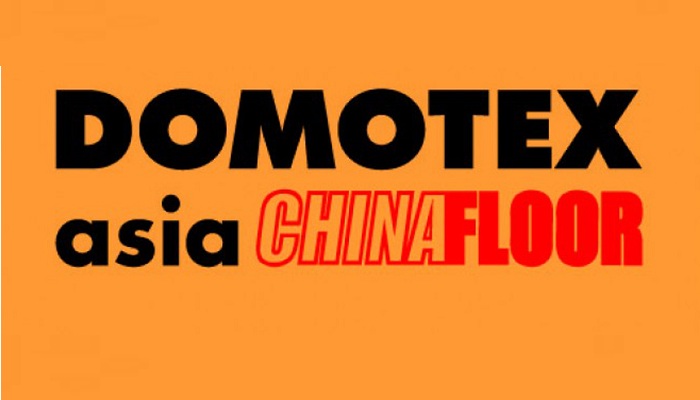 The organizers of DOMOTEX asia/CHINAFLOOR confirm that the leading flooring show in Asia Pacific will take place from August 31 to September 2, 2020 with a total of 185,000 sqm gross space. With the new date, the exhibition gets also a new location: the National Exhibition and Convention Center (NECC), the largest exhibition center in Shanghai.
The postponement of the original date (March 24-26) was necessary to protect the health and safety of exhibitors and visitors from the recent outbreak of the coronavirus in China. International visitors welcome the new dates since conveniently after the summer holidays and perfect restart of the second half of the year. Moreover, organizers research has shown that September is the month with most international visits to Chinese suppliers.
"Confident in the improvement of the situation in China by the end of August 2020, and inspired by the can-do attitude of the DOMOTEX asia/CHINAFLOOR exhibitors, we are optimistic of a safe and successful 22nd edition of the show," said Mr. David Zhong, President of VNU Exhibitions Asia. "We are now resuming our preparations with exhibitors and working on the layout of the halls," he added.
As always, Shanghai will continue to host the exhibition, but the postponement of the event has necessitated a move to the National Exhibition and Convention Center (NECC). The NECC is the largest exhibition complex in Shanghai, located in the immediate vicinity of Shanghai-Hongqiao International Airport and the Hongqiao transportation hub, with excellent connections to metro, high-speed trains, and buses, guaranteeing very good accessibility for visitors.
DOMOTEX asia/CHINAFLOOR has seen a great success over its 21 year history. The upcoming edition will continue providing the international audience with the unique events and showcases, such as Treasures of the Orient – a new area featuring handmade carpet and rug exhibitors from India, Afghanistan, Nepal and other regions, and Southeast Asian Business Hub – an exclusive area with SPC and wood flooring exhibitors
whose production is located in Southeast Asia. DOMOTEX asia/CHINAFLOOR will also present a complete array of high end design rugs from China and abroad. Cadex conferences will complete the design area, featuring one more time important KOLs as speakers in their design forums and conferences. Last but not least, the global market overview, including the opportunities and obstacles in the international wood and resilient flooring market will be presented at the World Flooring Forum.
For more information about the show visit www.domotexasiachinafloor.com
About DOMOTEX Worldwide:
DOMOTEX HANNOVER (January 15-18, 2021) is the world's leading floor covering trade show. Deutsche Messe AG Hannover organizes the show.
DOMOTEX USA (March 1-3, 2021 in Atlanta) is the only North American trade fair and conference event to focus exclusively on carpets and floor coverings. Hannover Messe USA, a subsidiary of Deutsche Messe, organizes the show.
DOMOTEX Turkey (July 13-16, 2020 in Gaziantep) serves the Turkish and Middle Eastern markets. Hannover Messe International Istanbul, a subsidiary of Deutsche Messe, organizes the show.