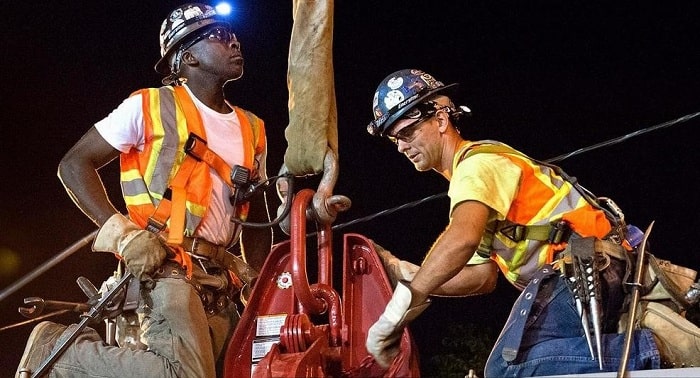 Construction companies in San Antonio are coming together during the coronavirus pandemic to exchange best practices, general ideas and work together to better the industry and the city.
Their goal is to have the construction industry move forward with a safe approach during this uncertain time.
The construction industry is critical to San Antonio's economy. It provides consistent annual employment to over 58,000 people in the metro area with an annual payroll in excess of $2.8 billion.
Construction craft professionals typically work 45 to 50 hours per week, making a weekly payroll of about $55 million. Almost all of this money is put back into the San Antonio economy, making an economic ripple effect of the same amount.
The construction industry has taken steps to protect the health and safety of craft professionals, projects and the community to enhance safety protocols while continuing to positively impact the economy in San Antonio.
Some of these steps are as follows:
Enhanced safety plans to include CDC COVID-19 protocols
Social distancing of at least 6 feet during outdoor safety stand down meetings
Continual training, screening and monitoring of employees and subcontractors
Signage across job sites to raise awareness of COVID-19 best practices and symptoms
Wearing gloves at all times
Staggered work hours
Use of available technology to restrict indoor face-to-face meetings
Frequent hand washing, with additional hand washing stations throughout job sites
Providing disinfecting wipes for elevator operators and hoist operators to sanitize surfaces
Increased servicing and sanitizing of portable toilets
Employees practicing CDC recommended hygiene
Job site safety stand down meetings