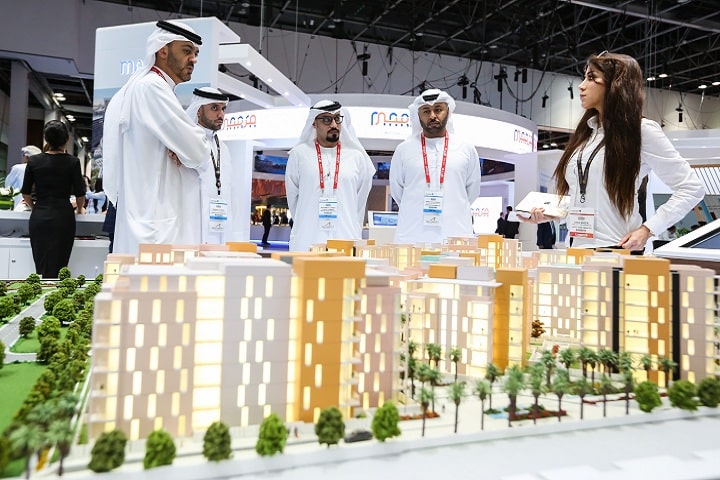 PropTech – the technology that is transforming the real estate and development eco-system – is being prioritised by Cityscape Global exhibition and content platforms with exhibitors saying the disruptive element is already impacting construction practices as the industry moves towards delivering intelligent buildings.
The Cityscape Global exhibition runs at the Dubai World Trade Centre from September 25-27 while the Cityscape Global Conference, runs on September 24 at the InterContinental Dubai Festival City, and will reflect PropTech's high sector profile with its theme: 'Adapting to Change: Charting a Course in an Era of Transformation.'
"PropTech is a key transformational element impacting literally all aspects of the industry from design and planning to construction and even marketing. The impact is also cross-sectional taking in commercial, governmental, hospitality and residential real estate as the industry leverages digitisation, 3D printing and artificial intelligence to deliver intelligent buildings and smart cities which are arising worldwide including the Middle East," explained Chris Speller, Cityscape Group Director, Informa Markets which organises Cityscape Global.
The Cityscape Global Conference is set to take on a futuristic stance with experts in design and build innovation and the acceleration of the smart city revolution taking to the stage.
The PropTech focus will expand beyond the conference floor. A slew of Cityscape Global exhibitors is weighing into the show armed with an arsenal of PropTech expertise and expectations.
Project consultants Drees & Sommer Middle East, which now begins every project with a digital strategy, says the Middle East construction sector is witnessing stronger growth this year as greater opportunities for digitisation and revitalization emerge. The company is planning a fully digital presence at Cityscape Global where it will showcase its Blue City model of integrated, sustainable urban solutions for tomorrow's cities, with interactive screens and informative videos.
"We believe that the future belongs to intelligent buildings. Streamlining the digital transformation of workplaces and construction practices in the Middle East will hold innumerable benefits for the sector," said the Managing Director of Drees & Sommer Middle East, Stephan Degenhart.
"Adopting digital solutions throughout every phase of the construction process could increase market productivity by as much as 15 per cent and reduce project costs by up to 45 per cent, according to recent research by McKinsey & Company. At a global level, digitisation of the construction industry could save up to US$1.7 trillion within ten years, a new World Economic Forum report shows.
Dubai's Key One Realty Group will be at the show pressing its standing as an avid PropTech supporter believing it will deliver benefits for all in the eco-system from developers to relators and buyers.
"PropTech is the way forward to make the real estate market more transparent by using blockchain as a ledger to verify transactions, also the advices in 5G with developments in AI will lead to a greater experience for all within the real estate field," said Diana Magariu, Principal and Owner of Key One Realty Group.
Global architectural and engineering practice, P&T Architects and Engineers, will be out to engage the industry with the latest design and build influences which are ultimately changing lifestyles.
"The hot topics are still sustainability, technology, and more recently AI and the way developments in these areas are changing our lifestyles, the way we want to live, and work, and the buildings required to serve these needs," explained James Abbott Director at P&T Architects and Engineers Limited.
"Architects and developers must both anticipate these trends and be ready to face new challenges. Our underlying approach does not necessarily change but the level of sophistication we can offer in analysis and alternative design solutions increases with technology so we must ensure that we still understand the fundamental requirements of successful design and bring projects to the market that meet all the social and economic as well as technological requirements."