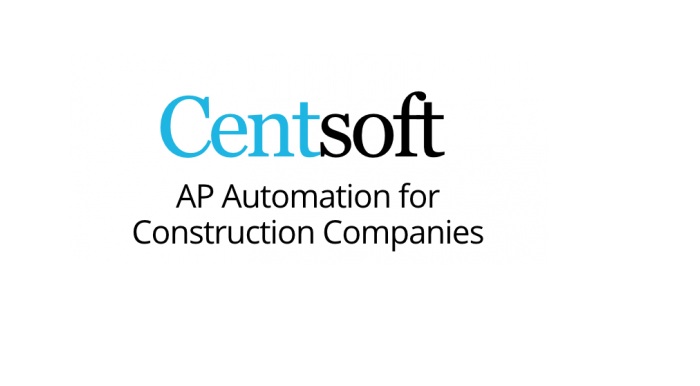 Accounts payable automation for construction companies has been announced by Centsoft, a world leader in accounts payable software.
Construction companies have unique needs when it comes to handling supplier and vendor invoices. Centsoft solves some of the issues administrators and project managers experience on a day-to-day basis.
The administrator's workload is reduced because there is no need for manual signatures, paper files are eliminated, and invoices are searchable in an archive. The administrator is confident that invoice approvals go to the right project manager because the approval workflow is programmed right into the system.
For project managers, it's easy to find items on previous invoices to see what they paid in the past for goods and services, and price compare. As well, it's easy to find specific projects by their names rather than by GL account code numbers.
Administrators can give auditors limited access to the search system so that auditors can view any invoices, project, or time period they need to.
The Centsoft success team gets construction company users up and running with approval workflow and invoice automation in a matter of days.
Centsoft integrates with popular ERPs such as Quickbooks, NetSuite, Dynamics 365, and SAP Business One. The software automatically imports the vendor register, vendor accounts, and currencies.
"Centsoft helps construction companies process supplier invoices quickly and efficiently," said Michael Cichy, Centsoft, "automating and streamlining the AP process with technology that is easy to use reduces the stress of trying to input and approve large volumes of vendor invoices every month."
Centsoft also automates the process of capturing both emailed and paper invoices construction companies receive for their projects, making all the invoice data available in an intuitive dashboard. That eliminates the manual keying of invoice data into the accounting system – a task that is time-consuming and error-prone.
Centsoft has built-in communication so each and every invoice is trackable. Project managers can see each invoice and approvals can be made on desktop, laptop, tablet, and smartphone 24/7 – an important feature that reduces back-and-forth emails and missed payments.
The Centsoft search engine gives administrators fast access to historical data. You can do a search on all the invoice data – not only "accounts used" or vendor name – which is a big feature for time-strapped construction company administrators looking to get the important information they need quickly.
With administrators only paying for each invoice they process, Centsoft is an economical choice for construction companies processing and approving 1,200 or more vendor invoices every year.
For more information about Centsoft AP Automation for Construction Companies, visit https://centsoftautomation.com/ap-automation-for-construction-companies/
About Centsoft
Centsoft, a subsidiary of Palette Software, offers robust and cloud-based software to streamline all of the steps in the accounts payable process. Centsoft's AI learns and proactively suggests the best way to record and process invoices for fast and easy approval. Centsoft is a leading provider of SaaS solutions that automates the management of incoming invoices for over 3,000 companies. Centsoft easily integrates with popular ERPs and accounting systems.