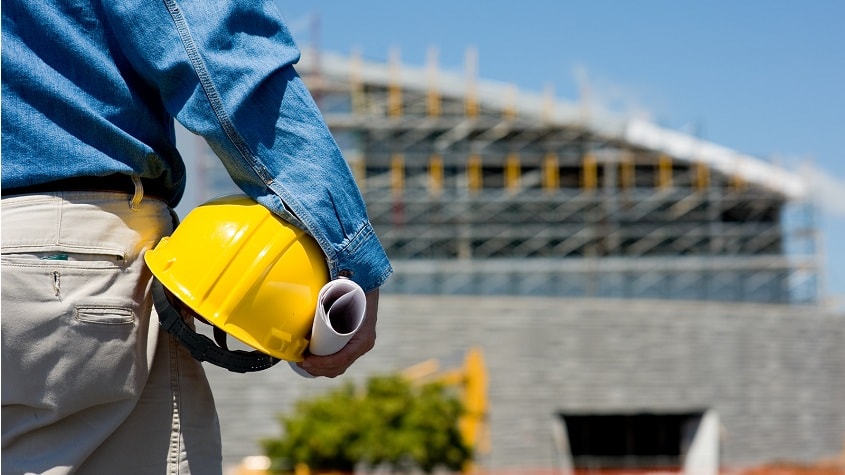 A M King is proud to announce the completion of ALDI Inc.'s new state-of-the-art distribution center and division headquarters in Dinwiddie County, VA.
The 562,500-sqaure-foot facility will serve approximately 70-80 ALDI stores across the Richmond-Petersburg, Hampton Roads and eastern North Carolina regions and eventually create nearly 200 new jobs.
Since the announcement of the project two years ago, it has been much anticipated both in terms of its economic impact for the region and as a signal of the discount grocer's exponential growth.
A M King provided fully integrated Design-Build services that included installation of an ammonia refrigeration system, structural precast building, an 80 mil PVC roof, high-end dock equipment, high density concrete warehouse flooring, racking for 25,000 pallet positions, a Quell fire suppression sprinkler system in the perishable space and a 2500 kW generator– which supplies enough power to operate the entire facility during a power outage.
Sustainability initiatives include full LED lighting throughout the building and an electrical system installed with a 2,000, 100 percent-rated amp service designed for a 1.66 MW peak solar system–which will run the bulk of the refrigeration system and, at times, even part of the building. The 35,000-square-feet Class A office space includes Italian marble flooring and walls.
"Our Design-Build team overcame significant weather-related challenges to not only deliver another successful project to ALDI Inc., but finished earlier than anticipated," says A M King Senior Project Manager Matt Miller.
About A M King
A M King is an integrated Design-Build firm based in Charlotte, NC that consistently and successfully delivers quality projects throughout the United States. With an experienced team committed to protecting clients' assets, the company provides design and engineering, construction, facility services and property consulting in the sectors of food distribution, food processing, industrial manufacturing, commercial and healthcare properties. A M King's exemplary track record demonstrates that the company is focused on its mission to be the best in the industry.